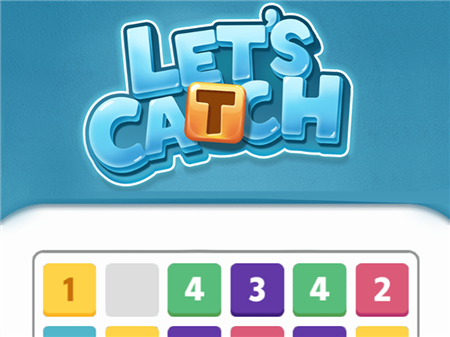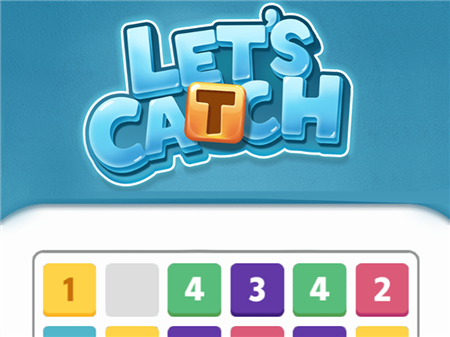 The project is a truly unique game because here the developer was able to combine several games in which various genres are closely intertwined. This is a very rare occasion when you can enjoy the best combination of different games in one. If this is not an ideal offer for the modern gamer, then what then? This is confirmed by numerous positive reviews on the Internet and several nominations given to various mobile and browser projects in the current decade.
Let's Catch is a classic mind game in which you have to collect and combine different numbers. If you've played the 2048 game, then the principle of collection and connection would be clear to you. However, in Let's Catch, you don't count primes and they don't multiply by 2 when combined. If you connect two ones, then they turn into one block of two. But when you connect two twos, you get a block with the number 3 and so on. The goal of the game is to get 20, and this is an extremely long and exciting process.
As you progress, you will become familiar with dynamically emerging challenges and difficulties. For instance, you will learn that the blocks are going up and if they reach the top mark of the playing field, you will lose. This is a kind of "hello" from everyone's favorite Tetris. But when you collect the number 10 and cross the equator, then your blocks will start to miraculously connect with each other, and if you need to drag any of them, then the whole structure will follow. In order to break the chain, you need to connect one of the blocks to another block. This is the only way you can separate the connected elements. The game pleases with a large number of interactive difficulties that you will face as you progress through the level.
How to play?
Control is done simply by dragging blocks across the field. Direct the cursor to the required component, hold down on it with the left button and drag it to where you need. There are numerous bonuses in the game that will help you win. Don't forget to collect them with your mouse, hitting targets, or playing the built-in mini-games.