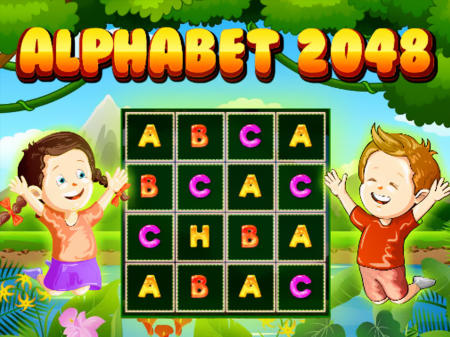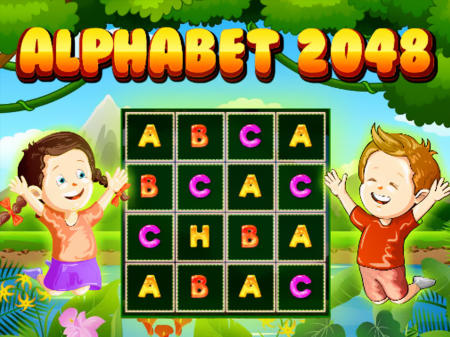 The presented game is a good example of how to create high-quality and truly exciting projects of the new generation, extracting the maximum from the hackneyed genre. The Alphabet 2048 is not just a revival of the classic 2048, it's a brand new take on the genre. The project received the highest marks from specialized experts and became one of the most popular in the segment. Among other things, the Alphabet 2048 was included in the compulsory education program for preschool and primary school children in several European educational institutions.
Here is a playing field that exactly repeats the field from the original 2048 game. In fact, the whole game is a complete copy of the classic original, except for a simple, but incredibly important, detail. The fact is that in Alphabet 2048, instead of numbers, letters are drawn on geometric blocks.
Your goal is to combine these letters together. For example, if you connect two letters A, they will turn into the letter B, and so on. Collect all the letters and gradually move up the alphabet, earning more and more game points. The game ends when you run out of options to move.
How to play?
Game controls are adaptive and hybrid. You have an opportunity to direct the figures in one of the directions using both the mouse (hold down the left mouse button and indicate the direction where you want to move all the figures) and the keyboard (use the navigation block of the keys by pressing the arrows).