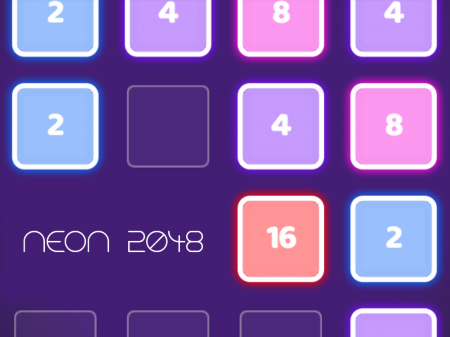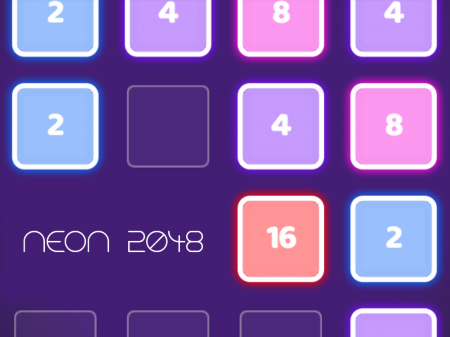 It's a classic example of how a third-party developer implements a legendary game in their way, attracting a lot of attention from gamers. It is worth admitting that the Neon 2048 is practically no different from the original 2048, but it is in high enough demand among users, which makes the game one of the most common in its own genre.
If you have been looking for high-quality, interesting, and addictive gameplay for a long time that will pleasantly surprise you with the gameplay and the highest level of involvement, then the Neon 2048 is definitely worth your attention!
The entire gameplay takes place on the field, 4x4 cells in size. The essence of the game comes down to the fact that new cells regularly appear on the field, on which prime numbers are drawn. Your main task is to match the same type of cells in such a way as to connect two identical numbers. In this case, the two old components are replaced by one new one, on which the number will be indicated by the total number.
For instance, you can connect two twos into one four, and two fours into one eight, and so on. The game ends when you have no moves left.
How to play?
Game controls are mixed so that the game can be controlled both via the mouse and the block of navigation keys (arrows). Each time you direct all the figures to one of the certain edges of the screen, new components will appear on the field. Only identical blocks are connected to each other.