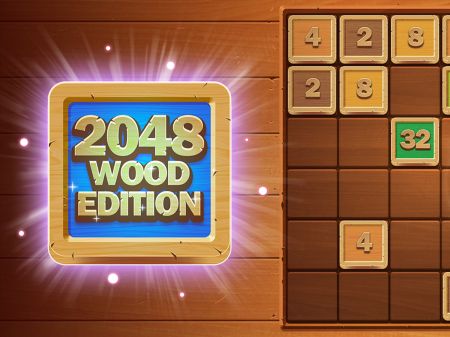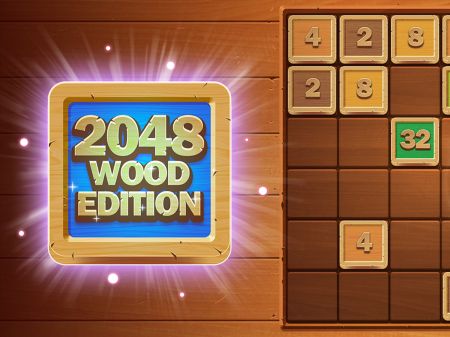 For many people, the game 2048 has become a real pioneer of a new genre that has united millions of users from all over the world over a simple mathematical logic game. The original project received a huge number of awards and high user ratings, which gave it the status of a legendary game that migrated from the mobile platform to the browser format.
However, many developers began to present their vision of the gameplay. Someone just diversified the atmosphere of the playing field, someone tried to replace the numbers with color pictures. But the mechanics and essence of the game remained unchanged. But 2048 Wooden Edition offered users not just a new approach to the gameplay, it offered new features that significantly increase the variability and duration of the game. Want to check it out for yourself? Then boldly enter the game and start setting new records.
The game begins with the system prompting you to choose the size of the field, and this is fundamentally different from the vast majority of analogs in the genre. Now the player has the opportunity to play not only on the standard 4X4 field but also on three other sizes, up to 7X7. At the same time, do not forget that the larger the size of the field, the simpler and more varied the game will be.
The rules are very simple - move the chips in some direction (right/left/top/bottom) and if, as a result of the movement, chips with the same numbers touch each other, they will be combined into one chip with a total number. The game ends when there is no way to move the chips and the entire field will be occupied by incompatible combinations of numbers.
How to play?
The game is controlled by the WASD key block with duplication to the navigation keys, where each arrow indicates the direction of movement of all the chips.