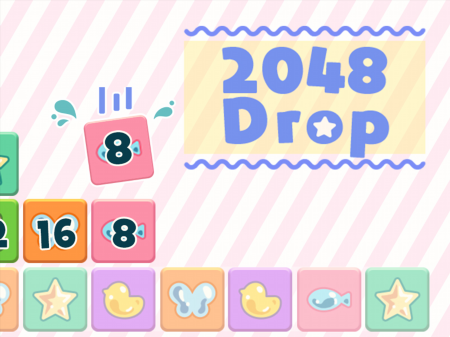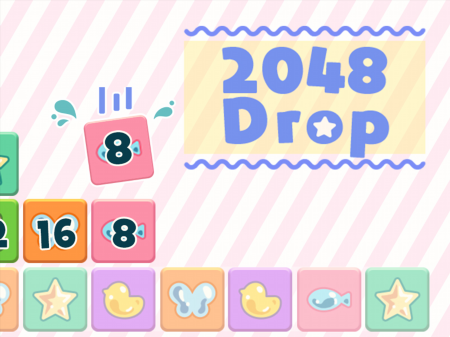 In a huge number of modern games, you can find a project for every taste. In recent years, developers have become actively involved in combining incompatible genres, which have led to the emergence of truly unique symbioses.
One such game was the 2048 Drop. Here the 2048 genre and classic Tetris are successfully intertwined. Moreover, the entourage and the main mechanics are taken from 2048, but the mechanics and features are from Tetris. It would seem that it is generally not possible to combine these two completely different genres. But as you can see, it's more than real.
Are you ready to try your hand at a new, interesting, and truly exciting game, where you need to demonstrate not only the power of logical thinking but also speed? Then go to the 2048 Drop and start your new and long adventure.
Before you is a classic field from the 2048 genre, on which geometric blocks with numbers will be placed. The peculiarity of the game is that these blocks fall down from the central upper part of the screen and you have to arrange them in the correct order so as not to fill the entire screen.
When falling, blocks can combine two figures, replacing two or more with two components. At the same time, the mechanics of the game is very simple - if, when falling, the figure is combined with a similar block, then instead of (for example) two fours, an eight is formed in one block Well, if you can combine 4 blocks with each other, you will get one with the number 16. In this case, all the figures must be in contact vertically or horizontally.
How to play?
The game is fully controlled by the mouse. Hold down the left mouse button and indicate the direction in which you want to direct the falling block. Pressing the left mouse button again will make the figure fall faster. Over time, the levels of the game will become more difficult, and with them, the initial speed of falling blocks will increase, which significantly increases the complexity of the game itself.