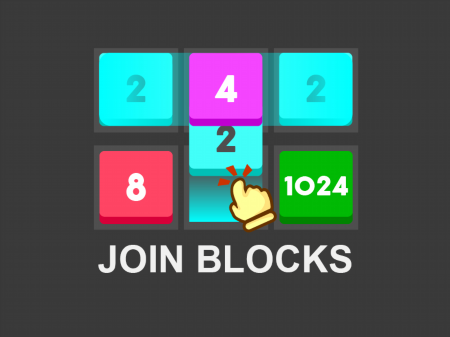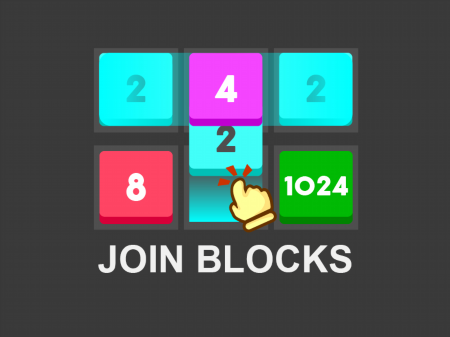 The presented project is one of the most popular in its own genre, and this has been going on for a fairly long period of time. We all remember very well how rapidly the 2048 games began to gain popularity, but a little later, on the basis of this idea, other games related to mathematical figures began to appear, which needed to be combined.
Join Blocks is one of these branches, which quite by accident happened to hit the bull's-eye. People not only liked the idea of ​​an alternative way of combining numbers, many appreciated this format even more convenient and interesting than the original idea.
In any case, we are dealing with a new game that pleases us with a high degree of involvement and an excellent level of implementation. Do you want to try your hand? Then go boldly into the game and start a new one. Try to immediately surprise everyone with your results, and then multiply your own records.
Before you is a static field that does not need to be rotated anywhere and in any way interact with it. The system will offer you number blocks that you will need to lower onto one of the lines of the playing field. Any block will completely fall to the very top mark and will wait there for a new block to appear. The essence of the game is to collect two components of the same type, which, when touched directly, are combined into one block, with the total value of two blocks.
It is important to remember that the blocks are combined where the starting block lay, which will allow you to plan the placement of the pieces on the field. The higher the value of the added figures, the more points are awarded by the system.
How to play?
The game is completely controlled by the mouse. Direct the cursor to the required component and click on the left mouse button in order to drop a block with a number there.