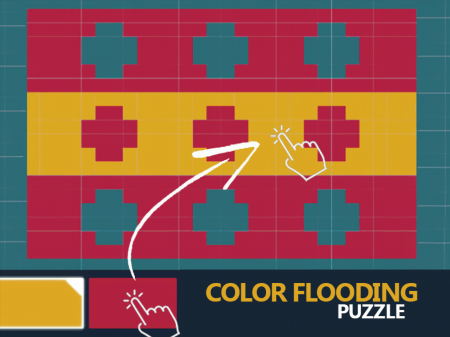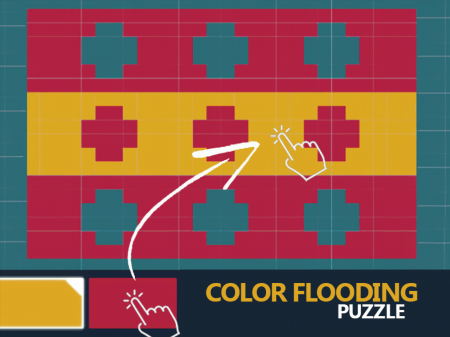 The presented project is a good example of a high-quality implementation of a new generation of logic games. There is no emphasis on graphics or story components. The developer just focused on the game mechanics, which greatly pleases with its simplicity and fascination. The Color Flooding Puzzle has received several awards from industry experts and has also collected a large number of positive reviews on the Internet. If you are keen on logic games of a new format, then this variant is definitely worth your attention! The game has a fairly wide age limit and can be easily played by both adults and children.
The action of the game takes place on a fixed field, which consists of different figures painted in various colors. At the bottom of the screen are all the colors you can use to paint over the figures. The task is to fill the entire playing field in one monolithic color, and there are a limited number of attempts to use paint. By the way, the number of attempts to fill any figure with paint is marked in the upper middle part of the screen and signed as Steps. If you make a wrong move and the playing field remains in two colors, then the level will have to be completed again.
How to play?
The game is fully controlled by the mouse. Hover over active elements and press the left mouse button to activate them.