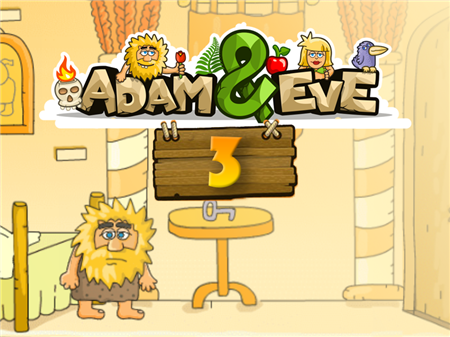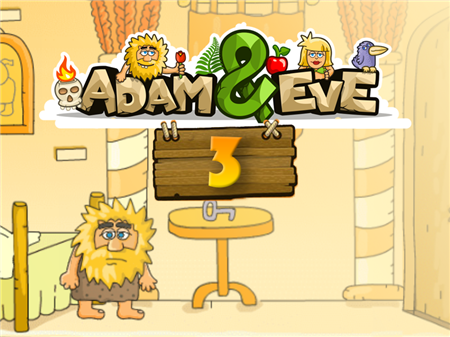 It's another masterpiece that captivated a huge number of users around the world. The developers did not rest on their laurels after the release of the first two versions and began to develop the next part of the game. Despite the desire to diversify the gameplay a little, users urgently asked not to change anything radically. For this reason, the game came out in the usual form for itself, only with updated locations and a new storyline. This is that very classic that managed to fall in love with an army of fans of Adam and Eve.
This time you have to overcome great distances and escape from the kingdom of Egypt to your beloved, who sent the news. Adam will have to find ways out of the most difficult and extraordinary situations that will occur at every level. Moreover, each subsequent level will be replete with even more complex tasks than the previous ones. That is why it will be incredibly interesting for you to go to one location after another until you find yourself next to Eve.
However, it is worth remembering that on your way you will come across not only littered objects that interfere with your physical advancement, but also various living opponents. Moreover, the latter can be sharply negatively inclined to the fact that you are leaving these lands. For this reason, you should be as careful as possible and carefully think through your every move.
Use various objects in order to drive enemies out of your way. Sometimes you will need to make a lot more effort to achieve your goal. And that's why the game is becoming more interesting with each new level. All proposed locations have a large list of objects with which Adam can interact. And since you cannot just drive the enemy off the map, use your mind and cunning so that your enemies do not bother you.
How to play?
Game control is fully integrated into the graphical interface. You can interact with any active object by moving the mouse cursor over it and pressing the left button of the manipulator. Some objects may be active, but completely useless. This is done in order to complicate the level of the game and allow the user to independently seek a way out of this situation. So if, when you click on a leaf, it moves, this does not mean at all that this leaf will become the key for passing the location.