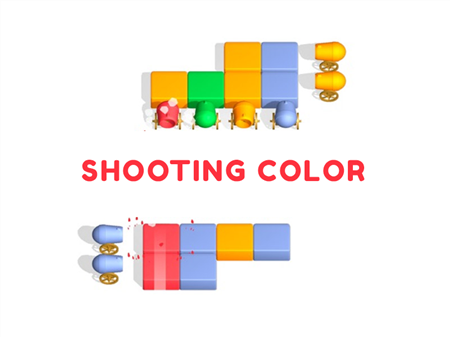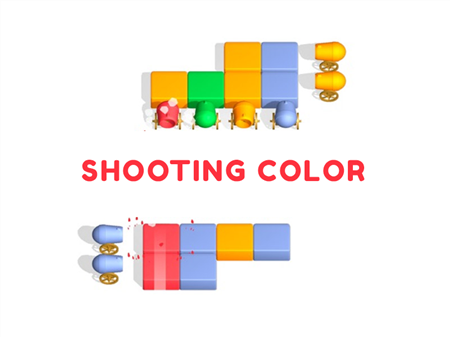 In the modern world of browser and mobile games, there is a huge number of truly high-quality and interesting projects that collect a huge amount of attention around them. Shooting Color is a quality implementation of a really good and simple idea that has gained wide popularity. The project has become one of the most visited in the genre of action puzzles and received high marks from gamers. If you are tired of playing numerous shooting games or you are frankly tired of building some objects, then this project is worth your attention. Here you will have to leisurely solve tasks of a certain nature and complete numerous puzzles that the system throws at you.
Here is a playing field with a certain number of square components. At the top of the screen, the system shows you a drawing of the playing field, which you will have to repeat. And the drawing procedure is extremely simple and entertaining - in front of each line of the playing field, there is a cannon that shoots paint. All you have to do is adjust the order of the shots to match the pattern set by the system. The number of repeats and attempts is not limited. The level will be considered successfully completed as soon as you complete the task. With each new level, the difficulty of passing dynamically increases, which significantly increases the interest in the game.
How to play?
The game controls are completely rendered into the graphical interface and are controlled by the mouse. Move the cursor over any cannon and click the left mouse button to activate it.