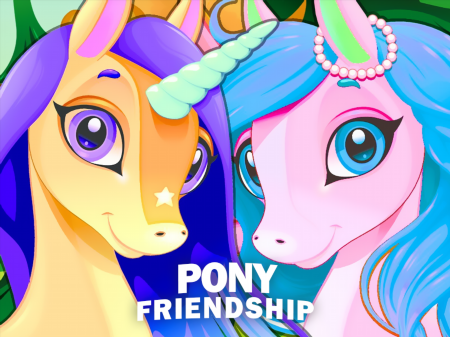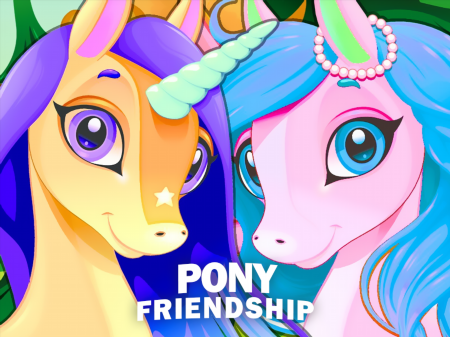 For many people, games of a logical format are a favorite entertainment that can not only distract from everyday affairs but also train the brain well. The presented project is an excellent example of how one can create a beautiful, exciting, and incredibly interesting game of a new formation at the same time, which attracts a huge amount of user attention.
The Pony Friendship is the story of two ponies who must find each other, go through a difficult path towards each other and collect the maximum number of points. This is an excellent choice for those who know exactly how to have fun and those who are keen on colorful games. "Pony Friendship" received a large number of positive ratings and became a hit in the current season.
The project is a turn-based arcade game in which you control one of two ponies on a location. The essence of the game comes down to the fact that you need to find your friend and face them head-on, after which the system will take you to a new level. The control feature boils down to the fact that your pony friend will exactly repeat your every move, moving around the level as a mirror of your main character. Your task is to find a friend and eat as many bonus components as possible along the way, each of which gives you a certain number of game points.
How to play?
The character is controlled via the WASD key block, with duplication to the navigation block (arrows).