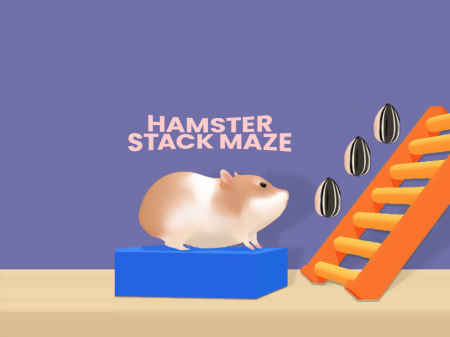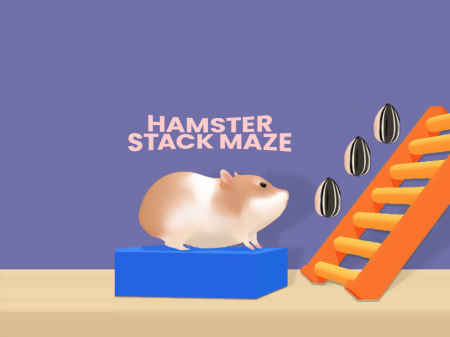 This game is one of the representatives of bright, beautiful, and very dynamic projects, in which everything is sharpened on the logic and speed of decision-making. Such games have always been incredibly popular, but this option, due to the successful combination of the pleasant atmosphere and understandable mechanics, has become extremely popular.
The project received high ratings from users and in a fairly short period of time managed to win the hearts of an audience of a wide age group. If you want to enjoy high-quality gameplay and escape from everyday worries, whether it's work or study, then we strongly recommend that you try your hand at Hamster Stack Maze.
The game takes place on an interactive location, which is a chain of simple labyrinths. The essence of the game is to send the hamster from the starting location to the pipe, through which he will get to the next level and at the same time you will need to collect the seeds scattered throughout the corridors of the current location. It is crucial to note that the initial goal is to find an opportunity to move to a new level, and collecting all the seeds is a bonus that significantly increases the number of points earned.
How to play?
The game is controlled via the mouse. Press the left mouse button anywhere on the screen and move the cursor in the direction you want to direct your hamster.