Which Is Different Cartoon 2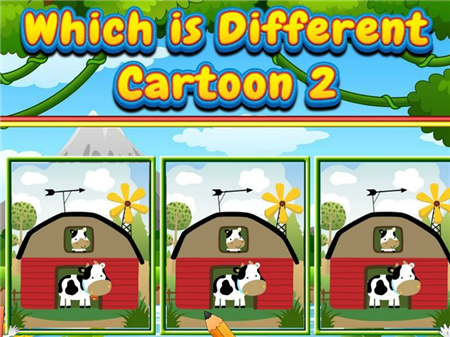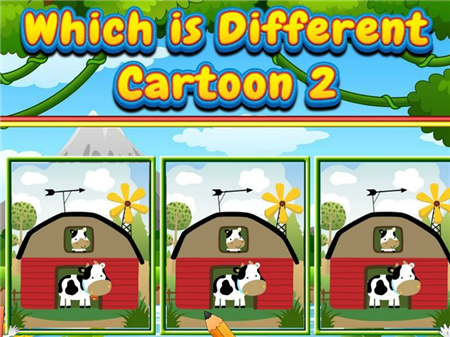 Which Is Different Cartoon 2
The game industry market has a huge number of studios that offer users their versions of games based on various popular genres. Which Is Different Cartoon 2 is one of the most popular projects where the user has to search for differences. The goal of the game is incredibly simple and familiar to everyone from childhood. You just have to find the differences between the pictures and determine them in a minimal time period. Despite the extreme simplicity, the project received a huge number of positive reviews on the Internet and became one of the most popular. What is remarkable is that the game will interest users of all ages, which will make the gameplay between parents and children doubly fun and entertaining.
As described above, you will need to identify the differences in the three pictures and select one of the three pictures that will be different. It is important to remember that the differences can be so minimal that it will take you a lot of time to find the very element. However, this is the biggest factor that makes Which Is Different Cartoon 2 an incredibly popular project among all the main competitors.
How to play?
Game controls are integrated into a graphical interface that you can interact with using the mouse. Wait until the system shows you three pictures, find one that is different from them, move the mouse cursor over it and press the left mouse button to select an item. If you made the right choice, the system will color the picture green and move you to a new level of the game. If you are mistaken, the picture will be highlighted in red and you will have to look for the correct option further.