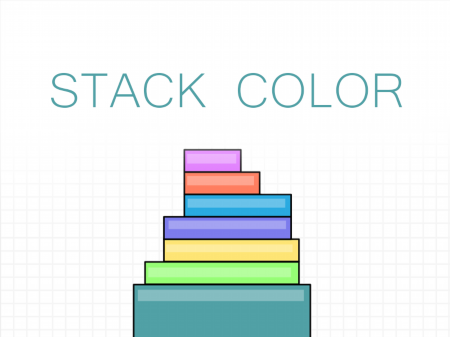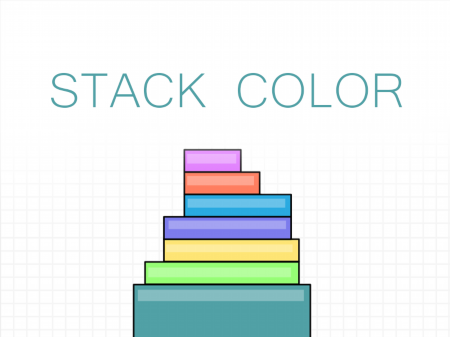 The presented game does not pretend to be original and does not try to improve everyone's favorite rules with some additional mechanics and game elements. Before us is a popular reaction game format that has become very popular in recent years. If you want to take a break from everyday worries for a while and you have a desire to try your own strengths in this difficult business, then this project will definitely be worth your attention. However, be extremely careful - the project can suck you in and the planned five minutes can easily turn into an hour for a game.
Before you is an impromptu foundation, over which a building block is constantly moving. Your task is to install it neatly on the foundation and do it in such a way that the length of the block is as close as possible to the length of the lower block.
The difficulty of the game lies in the fact that if you do not accurately place the block, then only the part that fits on the lower block will stand on top, and what turned out to be beyond the border from above will simply fall and disappear. From now on, the platform on which you will need to place all further blocks will be smaller than the lower floor. The game lasts as long as you can place blocks on top of each other. Each floor of the tower earns you a game point. The higher your building, the better.
How to play?
The controls are fully controlled by the mouse. Wait for the moment until the upper block takes an advantageous position and click on the left mouse button to install one block on another.