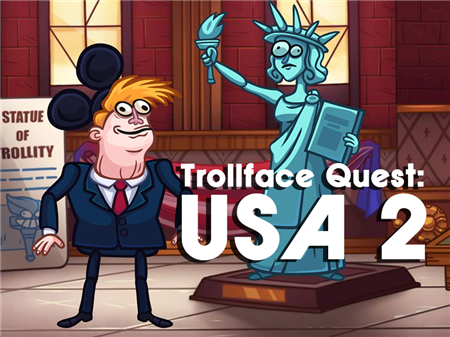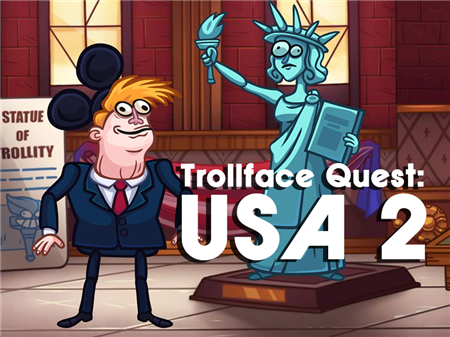 It's a game that is especially popular due to echoes of a political theme and combining with an ironic plot. You will have to solve numerous problems and try to pass some really difficult levels. At the same time, you will feel all the charm of increased complexity already from the first levels of the game, which will not leave you indifferent.
You have to perform a number of unique tasks that will allow you to solve the riddle of the current level and move on to the next. However, unlike many games of this genre, there is no narrow-profile control of the game, which rests solely on the correct algorithm of actions. You will be allowed to interact with various elements of the game and if you make the wrong sequence of actions, then you lose.
The most striking confirmation of this will be the first level, where a politician stands in front of us on the podium - the corn. Apparently he "gives" a very important speech and you can interact with the character by punching the stands. However, if you repeat this action several times, then nothing good will happen and the level will fail.
But if you try to click on the cloud, then the sun will appear because of it. By clicking on the sun that appears several times, you will bring it closer to the podium, as a result of which the politician - the corn - will just begin to turn into popcorn in front of an enthusiastic crowd. This is the very element of trolling, which is mentioned in the name of the game.
If you are confused and cannot find a solution to the puzzle, then we strongly recommend using the tips that are marked with a question mark at the top of the screen. However, remember - the number of tips is limited and if you use them all at once, then in the future it will be extremely difficult for you to complete the game. Use each of these options with special responsibility and then you will be able to go through the maximum number of levels in the game.
How to play?
Game control is fully regulated by the graphical interface of the game. The interaction of various objects placed on the main controls of the mouse. Unlike most of these games, in Trollface Quest: USA 2, the active components are not highlighted by the mouse cursor. This is done so that the user could not find the necessary elements for use simply by hovering over any part of the screen with the cursor. A great solution for games with a quest element.