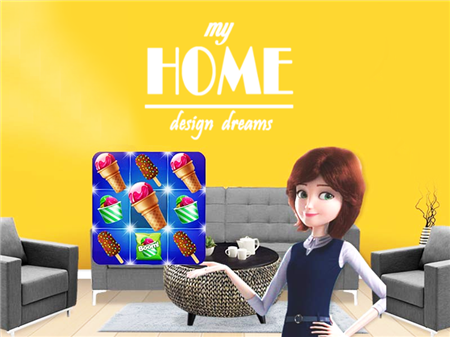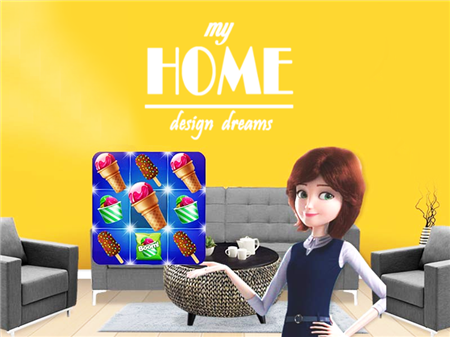 My Home Design Dreams is a game where you will be asked to fulfill your creative potential. Here you can customize the house as you wish, spend your game points to purchase new interior items, and unlock new functions.
The project did not become something truly unique, since this genre was born several years ago and was widely represented on mobile platforms. However, now it has found a new life and pleases thousands of fans on the browser version. The game has become so popular that the number of positive reviews from users is growing every day more and more. Try your hand at design skills.
Before you is an empty room that requires various improvements and repairs. All you have to do is to choose the right design elements for your home. To do this, you will be offered a certain number of options for each of the components, and among these options, you will choose the most suitable for your room.
Each option is activated by a certain number of game points. If you run out of points, you can earn them by playing one of the many levels of the game, where you will have to collect various frozen sweets in a row of three or more. Each victory in the inner game will bring you additional points that can be spent during home renovation and decoration.
How to play?
All controls are integrated into the game's graphical interface, which can be interacted with via the mouse. Direct the mouse cursor to the required component and press the left mouse button to activate it.