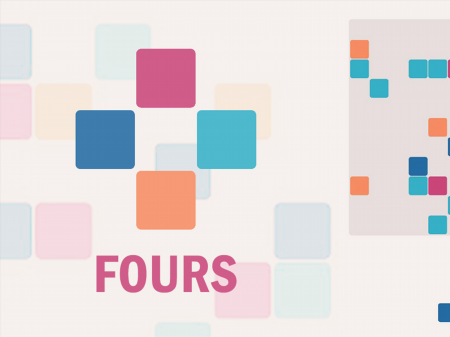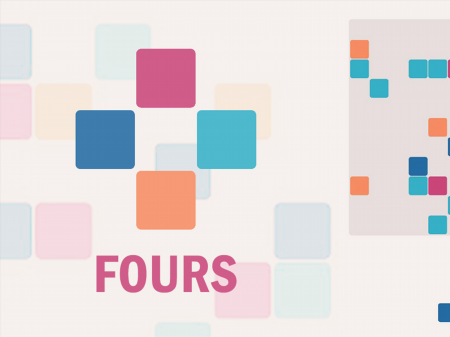 If you have been looking for a unique game for a long time that will not only repeat all popular trends but also delight you with truly new mechanics, then Fours Puzzle Game is worth your close attention.
The game is an excellent logic puzzle that allows you to interact with colored figures in different ways. The project received a huge number of positive ratings from both users and specialists, becoming one of the best unique browser projects of the current season.
If you like leisurely games where you need to be guided only by your mind, then you will definitely like this game! However, be careful, this is the case when "a couple of minutes" can easily turn into an hour of play. Time flies here instantly, which once again proves the high level of project implementation.
First of all, you must remember that this game does not tolerate large numbers of errors. If you remember this simple rule, then it will be much easier for you to become a record holder. Before you is a static playing field on which you can place figures in random order. Your main goal is to match figures of the same color in order to destroy them. In order to destroy components, you need to have 4 or more of them in one chain. But don't mindlessly place new figures on the board. Sooner or later you will notice that different colors are concentrated in one place and it is almost impossible to destroy them since it is no longer possible to place new components of the same color there.
The figures need to be dragged from the bottom of the playing field to the part where you want. You cannot position the figure so that the components overlap. The game ends when you simply have no options left to move.
How to play?
The game is controlled by the mouse. Move the cursor over the figure, hold down the left mouse button, drag the figure to the desired location and release the left mouse button. You cannot move individual components together. You can't do any more interactions.