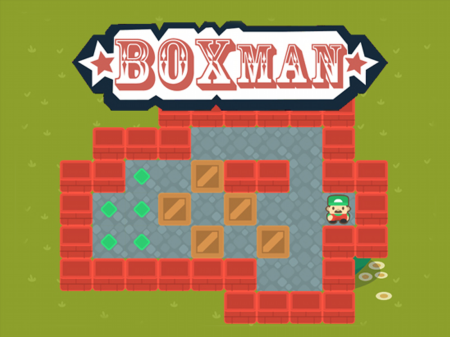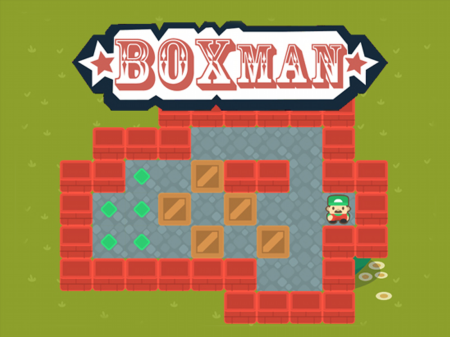 The original Sokoban game was first released as part of a mobile add-on that was released over 20 years ago. With all the extreme simplicity of the game mechanics, the project has gained immense popularity and has become a favorite for a huge number of users around the world. Among other things, the original entered the video game hall of fame and was rightfully recognized as a legendary project that made a special contribution to the development of the gaming industry.
However, many developers began to adapt the original in their own way and Boxman Sokoban became one of the most successful game remakes of all time. If you have long wanted to play this wonderful logic game, which greatly pleases with its complexities and features, then you are definitely in the right place!
Before you is an interactive playing field, on which there are various objects, several boxes, special marks on which you need to place the boxes, and the main character. Your task is to move the boxes with the help of the main character in such a way that they fall into place of special marks.
The difficulty of the game lies in the fact that your character can only push the boxes in one direction and only in front of them. That is, if the box rests against some object, then it is impossible to pull it back. For further movement, you will need to look for other points of support. The level is considered passed when you successfully place all the boxes on special marks.
How to play?
The game is controlled by the WASD key block with duplication to the navigation block (arrows).