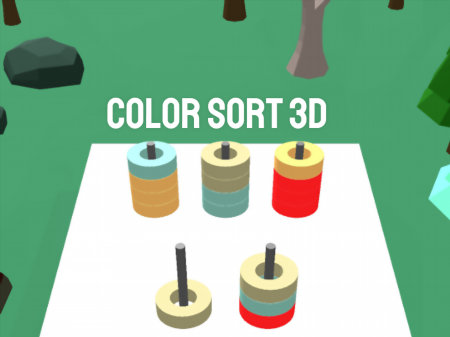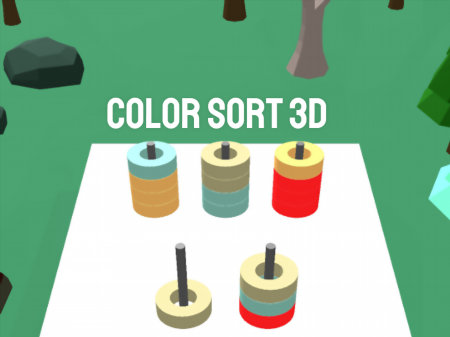 Logic video games have always enjoyed particular success with all age groups. For adults, such projects are a good way to escape from the daily hustle and bustle, and for children - a good logic simulator and a tool for general development.
Games like the Color Sort 3D are regularly included in the educational programs of various educational institutions and have long shown themselves to be extremely positive. In any case, you should definitely try your hand at the Color Sort 3D if you are keen on games that require attention and strategic thinking.
Before you is a playing field on which there are several columns. On these columns, you will find rings of different colors. The essence of the game is to move the rings of a certain color to their separate column. The level is considered passed when all the rings are sorted into different columns.
With each new level, the complexity of the game will dynamically increase.
How to play?
The game is controlled with the mouse. Place the cursor on the column you need, click on the left mouse button, and then repeatedly click on the left mouse button on the column where you want to move the ring.