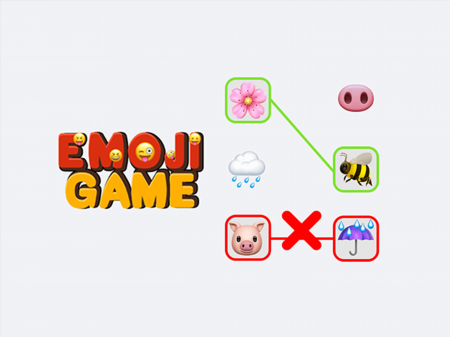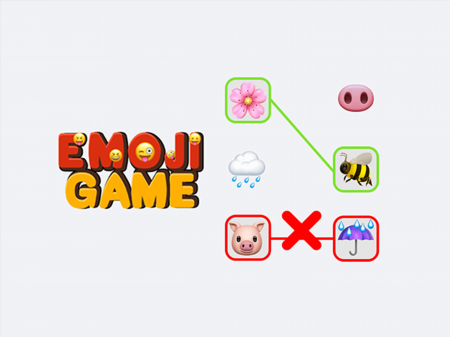 Some experts called Emoji Game an excellent project for the development of children, but practice shows that the project attracts the attention of a huge number of users of completely different ages. Such success is due to simplicity and non-triviality. This is a great example of how to create a browser or mobile games without forcing the user to shoot, react, or try their luck. You just go into the game and relax, matching different emojis with each other. It's a great way to escape from the daily hustle and bustle, at least for a short time.
The system offers users several emojis that need to be combined thematically. For instance, if you see two emojis - rain and an umbrella, then just draw a line between them. The level is considered passed when you combine all the same types of components.
Sometimes the game will change the visual part of the main problem, but you will always have to find a logical solution to any problem. It doesn't matter what you need to do - combine emoji with lines or put them in one box. Anyway, try to find logical solutions to each new problem. If you decide to play with your child, then tell him how to act, but in no case do all the work yourself. In this case, the baby will quickly lose interest in the game.
How to play?
The controls are fully integrated into the graphical interface and can be adjusted using the mouse. Direct the cursor to the desired emoji, hold down the left mouse button and drag the line from one theme emoji to another.