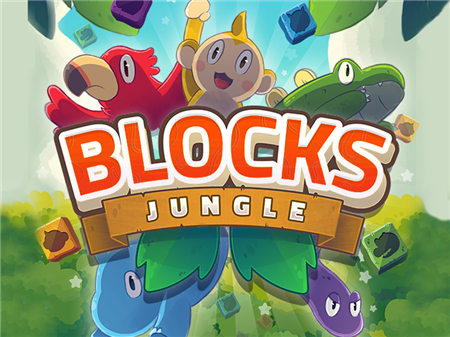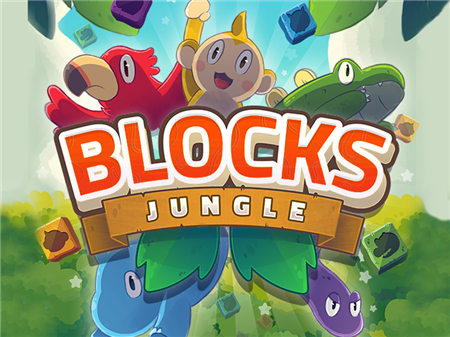 Now you are looking at a popular logic game that appealed to a huge number of users around the world. Blocks Jungle is based on the popular mechanics of a series of games in which you need to remove blocks of the same color. However, an interesting presentation, good graphic accompaniment, and the ability to perform various tasks are implemented here. This is what made the game as popular as possible around the world.
You have the opportunity to be distracted from the current game session for the required amount of time simply by using a pause. This will allow you to enjoy the game and at the same time go about your routine tasks. This game is called to be an ideal solution for those who want to escape from the gray everyday life in the bright and colorful world of Blocks Jungle.
At your disposal is a game map, which is filled with various destructible blocks. You can destroy these blocks by simply touching them. However, it is worth considering that the blocks will disappear only if they make up two or more components in a single figure. A single element cannot be broken.
Getting rid of figures of different dimensions you get a different denomination of points. It is logical to assume that large clusters of blocks will bring you many more points than small figures. Keep this in mind when performing your primary task. In addition, try to get rid of absolutely all blocks in every game. This is not such an easy task as it might seem at first glance, however, it will bring you a huge increase in in-game points and will allow you to reach record levels in the game. Keep in mind that the system gives a limited amount of time to perform some tasks, and the faster you manage, the more points you get.
Upon destruction, part of the blocks disappears, and in their place fall the elements that were above or on the sides. Consider these mechanics when stripping the playing field. Sometimes it's more profitable not to destroy large clusters and get rid of smaller figures first. This can lead to the formation of an even larger figure of the same color. However, there are no two identical games and everything is very subjective. You will have to make a decision locally and based on the current state of affairs.
How to play?
Any interactions with blocks or figures are made by simply clicking the left mouse button on the corresponding element. All controls are rendered on the graphical interface of the game, which greatly simplifies user interaction.