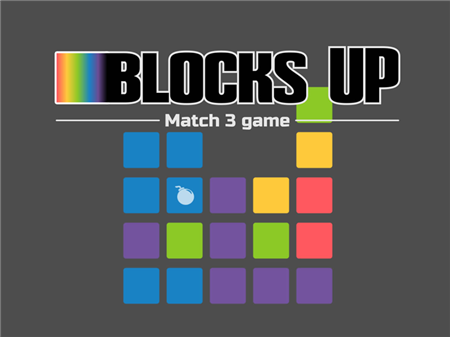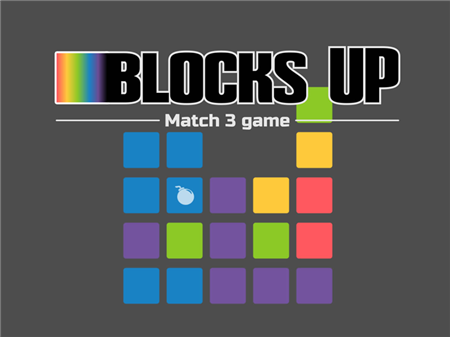 Bored with logic games, where within one game session you need to solve a huge number of various problems and find a solution to a terrible secret? If you are tired of thinking and want to enjoy a game where everything will be tied solely to your decision-making speed and reaction, then we strongly recommend trying Blocks Up. This is a popular version of one of the most popular games of our time. The project received a huge number of positive reviews and became one of the most discussed in its segment.
The main goal of the game is to destroy identical blocks that are painted in the same color. All blocks gradually rise to the top of the playing field. Your task is to destroy the blocks before they touch the top mark of the level. The longer you can maintain the balance of the blocks below, the more points you will receive.
Blocks are broken only when you select three blocks of the same color step by step. Sometimes you can find bonus components in blocks, which are marked with corresponding icons. If you select a block that contains similar components, then you will receive a corresponding bonus. It can be a bomb so when it's activated more blocks explode around. In addition to it, you can slow down the movement of blocks or briefly paint a large number of blocks in one color, which will greatly simplify the procedure for destroying components. In other words, all you have to do is quickly select the same blocks and get rid of them. It's a game of speed and reaction. And no puzzles.
How to play?
You can control any function via the main organs of the mouse. Place the cursor on the block you need and activate it by simply pressing the left button. After you select three identical blocks, they all disappear.