Barbecue Picnic Hidden Objects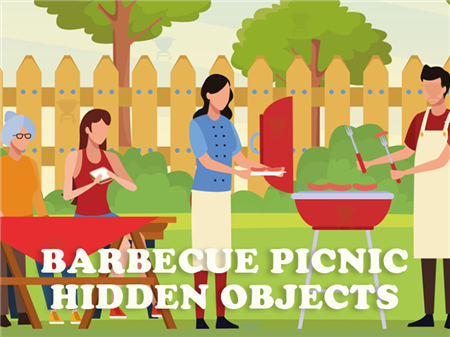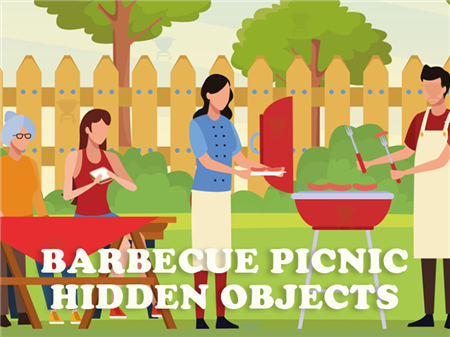 Barbecue Picnic Hidden Objects
How long has it been since you've played a game where you had to find various hidden things? Barbecue Picnic Hidden Objects will give you a lot of impressions and make you peer into the monitor like never before. The project received a lot of praise and gathered a very impressive community.
Among other things, the game has become one of the recommended attention training for children, but it is worth noting that it will be interesting not only to children but also to adults. High complexity and interesting content, which is well thought out by the developers, allow you to have a great time.
The game offers you a series of fixed pictures that depict picnic processes. One way or another, the characters of the images will be a barbecue and just have a good time. Your task is to find hidden pictures of the boxing barbecue in the pictures. At the same time, hidden images can be found anywhere, starting from the most visible and obvious things (like the barbecue itself), ending somewhere in the background, where finding from is not so simple.
In the allotted minute you need to find ten such images. If you succeed, then the next level is waiting for you, but if not, you will have to test your strength again at the current level and find all ten hidden objects in the picture. In turn, at the next level, the task is somewhat more complicated, but this brings its charm to the game.
Of particular complexity and charm is the fact that hidden barbecue images are very often applied in a translucent form and you have to look closely at every centimeter of the picture in order to see what you need. Often you will not be able to see the desired element of the picture from the first time. It seems that you have already studied far and wide some part of the image, but only from the fifth time, you will see what you need.
It is extremely important to remember that you can not thoughtlessly click on every square centimeter of the image. Re-entering a certain area, or constantly "clicking on" the picture will lead to the fact that you lose a few precious seconds, which tells us the need to play honestly and look for pictures responsibly!
How to play?
Any interactions with the picture are made via the main controls of the mouse. Point to the object of your interest with the cursor and click on it with the left mouse button.