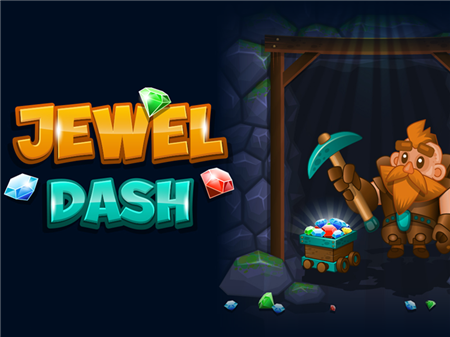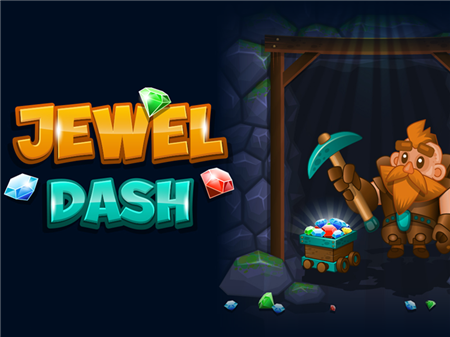 If you adore the genre of games where the system offers you to detect and destroy figures consisting of the same type of components, then the presented project is worth your close attention. Even though Jewel Dash does not use the original idea and, in fact, is another adaptation in the extremely popular genre, the game still gets its portion of attention from users.
The reason for such high demand is the high-quality gameplay and well-thought-out game mechanics outside the active mode of finding and destroying figures. It's a great way to have a good time and escape from the hustle and bustle of everyday life in an engaging new format game.
Before you is a playing field, which is completely filled with various precious stones of different colors. Your task is to find clusters of the same type of minerals and destroy them by simply separating one of the elements. Figures of three or more stones are destroyed. In place of the disappeared figure, stones fall, which were higher before the destruction.
The system offers you a very limited period of time for you to complete the level and earn a certain number of points. Each successful action gives you these points. The more you earn them within a limited amount of time, the better. When you reach a certain number of earned points, you can move to a new level, which will increase the difficulty of the game and unlock new features.
How to play?
The controls are fully regulated by the main mouse control. Direct the mouse cursor to the active element and click on it with the left mouse button. If a piece has three or more stones close to each other, then this piece is destroyed and you will receive game points.