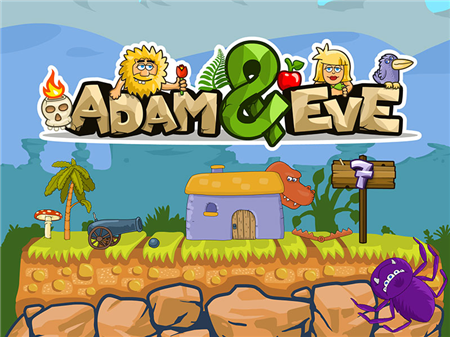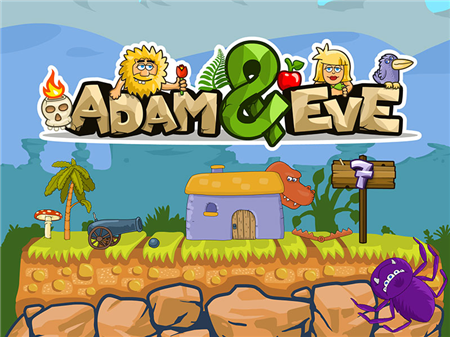 It is a continuation of the cult series of games, which tells about the first inhabitants of mankind. You will again have to solve numerous tasks and make your way through the impenetrable wilds of the ancient world, where dangers await at every corner.
At your disposal is a character who must overcome many different levels to achieve his goal. For the most part, you control only Adam and this will greatly simplify your task. Maintaining the requirements of one character is much easier than monitoring the needs of a couple.
Use numerous objects, try to interact even with those objects that at first glance are not of interest. Soon you will be able to solve numerous puzzles for passing the location, which will bring you closer to victory.
Each new location requires a special approach and the use of a kind of logic. Adam will have to feed animals, set up numerous barriers, swim across rivers, set traps on animals, and run away from dinosaurs. In a word - have fun, but be extremely vigilant!
If at first glance you have solved all the necessary tasks that will help Adam go through the current location, but in fact, he is not moving anywhere, then try to reconsider your tactics. Perhaps you missed some completely insignificant object that connects all the logical chains and other elements for interaction.
Each new level is unique and requires a special approach. However, it is worth remembering that the further you advance, the more difficult it will be for you to overcome difficulties. However, for such situations, the game has a number of tips that you can call in the upper left corner of the game interface. If you are completely confused and tried everything, click on the question icon and the game will point you to a component that you might not notice. Remember - the number of hints is fixed and it is quite difficult to fill them. Try to use the help of the game as little as possible, especially at the initial levels. Later, any help will come in handy, and it's not so difficult to pass the initial levels without using hints.
How to play?
Character control is fully rendered on the graphical interface of the game. As in older versions, you can interact with any commands and objects through the main organs of the mouse. Use the cursor to hover over various objects and click on them with the left mouse button.