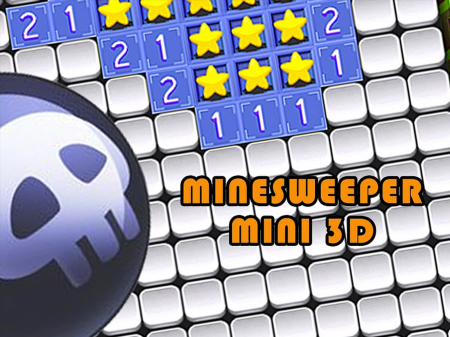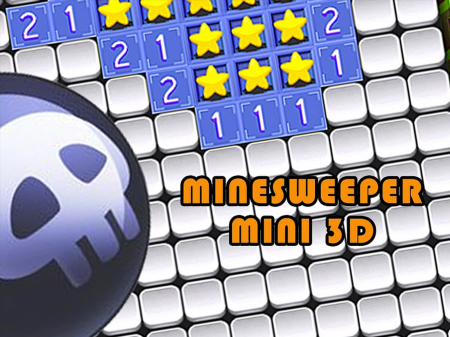 Minesweeper Mini 3D continues the tradition of the classic "miner", with which we are all perfectly familiar since the days of old Windows systems. What is best about the game is that you have to draw all your math potential, logic, and luck. Yes, without the factor of luck in this game you are nowhere, as even if you are an excellent analyst and can easily calculate the places where mines should be located, sooner or later a situation will develop on the playing field in which you will have to choose luck and there are many such situations in the game. This and much more has long been the hallmark of the modern "miner", which was incredibly warmly received among the gaming community.
There is a large playing field in front of you, on which several mines are hidden. Your task is to open all the blocks on the map but do it so as not to step on explosive components. By clicking on each of the blocks, you can open numbers, which can mean only one thing - the number of mines adjacent to the open block. Those. if the number 2 flaunts on the block, it means that two mines are hidden near this block. In such a simple way, you can determine exactly where the dangerous components are located, and where the other blocks are.
How to play?
The level can be considered completed only when you correctly determine the location of all mines on the map. If you are sure that the mine is under a certain block, then mark it with a flag (right mouse button). Any block can be opened by clicking the left mouse button. There are no additional options in the game mechanics and Minesweeper Mini 3D does not require them.