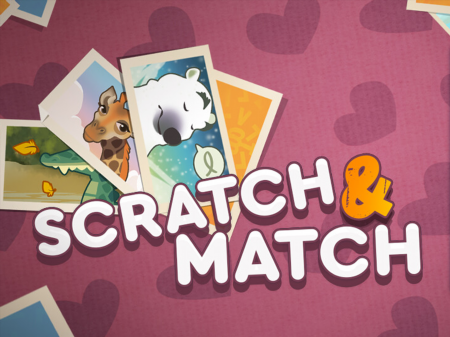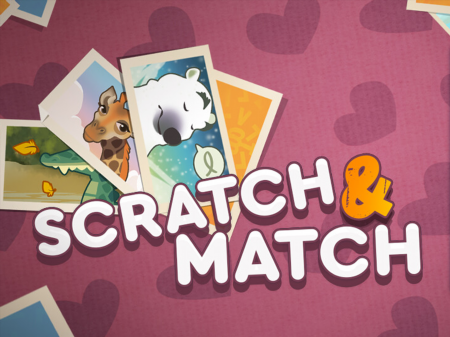 Scratch Match Animals is another project in a long list of modern games that train attention and memory but in a very fun and extremely entertaining style. The developer does not hide the fact that the project was created exclusively for a younger audience and recommended that parents play with their children. However, it is important to remember that you cannot completely solve all problems for the child, since you suppress the responsibility for the game in him or even discourage interest. At the same time, it is worth remembering that you cannot force a child to play in this or that educational project. He/she must want to play the game, and only in this case his concentration and attention will increase significantly.
The game is extremely simple and not unique. Here is a field with cards depicting various animals. Each card has its own counterpart. Your task is to find all the same cards and select them one by one. The mechanics of the game allows you to open two cards at a time. If there are no two identical cards among the selected two cards, then the cards are closed and you need to choose again. When you find two cards, they no longer close and your search area narrows.
How to play?
All controls are put to the main mouse controls. Choose the necessary cards and begin to "erase" the protective layer from its surface with progressive movements, exposing the picture. All this must be done with the mouse button held down. The cards will open only if you completely "reveal" the entire surface of both pictures.