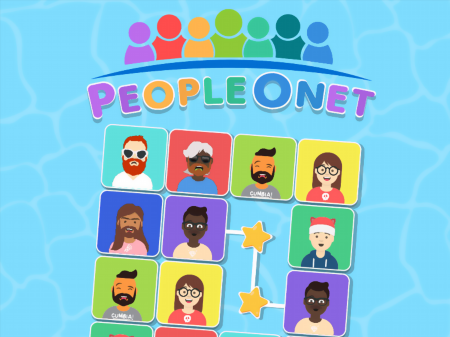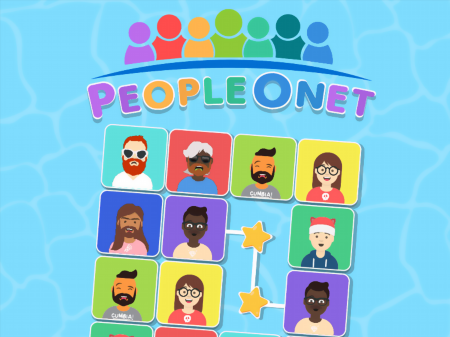 The presented game is an excellent combination of several genres that are extremely popular. The project received excellent ratings from both users and specialists, each of which evaluates the logical component of People Onet at a new level. If you play games of formats: 2048, Mahjong, or erudite, then we strongly recommend that you try your hand at this project. You will be pleasantly surprised and captivated by the gameplay that you will remember for a long time. Ready to try your hand and practice mindfulness? Then boldly enter the game and start clearing the table from numerous figures!
Before you is a playing field that is saturated with various icons stylized in different figures. These icons depict people and your main task is to find the same figures that you need to highlight from the crowd.
The mechanics of the game is very simple - you need to select the same icons, after which they will disappear from the table, freeing up space. However, only those icons that can be connected with a line are selected. The line cannot intersect with other icons. So the more pieces you remove from the field, the more options for a move you will have. The game ends when you clear the entire field and the system will prompt you to move to the next level.
How to play?
The game is controlled with the mouse. Move the cursor over the icon, press the left mouse button, and then repeat the procedure with the second icon. If all the rules are met and the conditions allow, then both figures will be connected by a line and disappear.