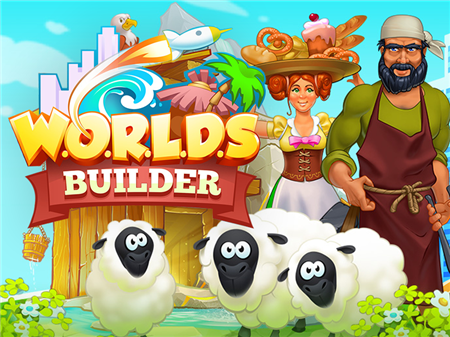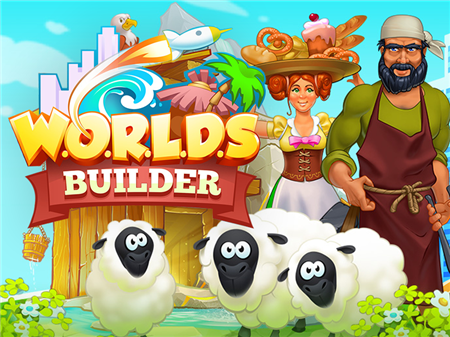 Now you are looking at a very thoughtful, modern, and attractive urban simulator, with great open-world capabilities. You will not only have to build a city and monitor its settlement but to build a whole world that will perceive you as a creator. Such power entails a huge responsibility, and for this reason, you need to be as careful as possible and take responsibility for each component you have built.
The difference between Worlds builder and most of the similar projects is that you are not confined to a certain algorithm of actions. After a little training and completing the required tasks, you can go your own way of development and build your island the way you want. If you want to develop it in breadth and win more land from the ocean - please! Want to concentrate on completing the tasks that the game entrusts - your right. Or you can just experiment and try to find some new types of entertainment. Here you have your hands completely untied!
At your disposal are several primary resources, such as land, fire, water, and hit points. With the help of each of these resources, you can create complex life forms that will develop and grow into something big and grand. Worlds builder mechanics allow you to create truly unique resources or organisms simply by combining several individual resources.
However, the most important elements of your world will be the people whom you have to help actively develop. You can concentrate your attention on the extraction of resources, the construction of buildings, the study of various skills, and a huge number of other components. You just need to create the perfect world for your people who will live a long and happy life here.
Closely monitor the level of the most demanded resources, starting from the banal tree used everywhere, including in construction. Finishing with food and other resources. As your world develops, so will its society. Starting from the Stone Age, you must lead them to a real cosmic superpower that will dominate everywhere.
How to play?
All controls in the game are integrated on a graphical interface with which you can interact with the main organs of the mouse. Point to the object you are interested in and click on it with the left mouse button.