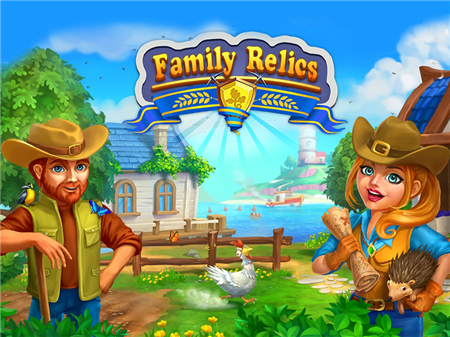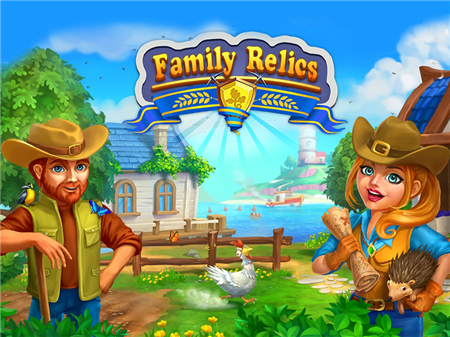 Family Relics is truly an ideal game for those who want to fully enjoy the leisurely and measured gameplay of a farm simulator. Even though the project does not claim to be original, it is full of really interesting solutions and features. You have to not only develop your own farm but also invest all your efforts in its active construction.
The project received high marks from specialized media, which was reflected in the systematic increase in a large number of new players. At the beginning of the game, you will have to take a short training course, which will clearly demonstrate the mechanics of the game. But after you join the gameplay, nothing will stop you from developing the farm the way you want it to. This is the charm of Family-relics pleases the users with sincerity and friendly gameplay.
The goal of the game is to systematically improve all the buildings of your farm and complete various tasks for the supply of food. You can take execution contracts and prepare resources according to customer requirements. An extremely simple but incredibly efficient farm development process that has been enjoyed by a huge number of users around the world.
Various resources are offered to your attention, the growth time of which differs according to the value of these resources. For example, cheap components will grow very quickly and you can earn solidly on their constant sale. And those resources that need a lot of time for growth will cost much more, however, they can be sold much less often. Choose the development strategy that you like best. If you want to sell a lot and often - choose initial and inexpensive resources. If you want to enter the game once every few hours and earn a lot of money at a time, concentrate on expensive plants.
Whatever you choose, you will have to carefully monitor the development of your farm. To do this, expand your estates, buy new fields, sow them, and do not forget to start animals. In other words - have fun as you can and do not ignore contracts! They bring you levels that unlock new buildings, plants, and animals.
How to play?
The game is fully adjustable with a graphical interface with which the user can interact via the main mouse controls. Point at any object that interests you and activate it by clicking the left mouse button.