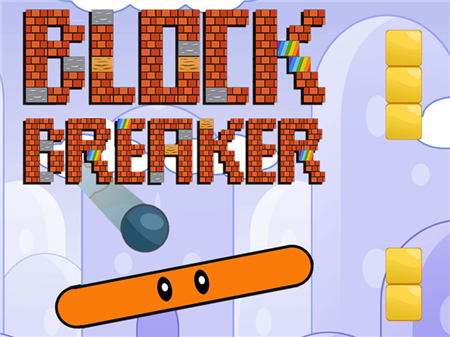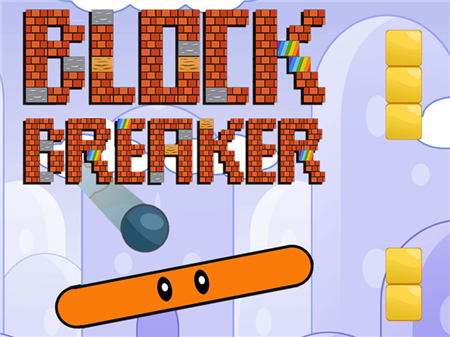 Games of this format are not at all an original idea. In fact, the entire gaming industry originated from projects like Block Breaker. This is the very case when a developer approached the implementation of his brainchild extremely carefully and integrated original ideas into the framework of a modern game in the browser and mobile formats.
Sure thing, the game received a huge amount of positive feedback from both users and specialists, which led to the even greater popularity of Block Breaker around the world. A great way to escape from everyday worries and plunge into the atmosphere of the old-new game for a short while.
Here is a location full of fixed blocks. You control a platform that slides in a straight line on which the ball is attached. Your task is to launch the ball towards the blocks and destroy them. Each hit of the ball on the block breaks it. However, there may be more durable blocks on the map, which are destroyed by several hits.
One way or another - carefully follow the flight path of your spherical object and in no case give it the opportunity to miss your platform. Otherwise, you will lose one life, the number of which is limited. As soon as the supply of hit points runs out, the game will end and you will have to start all over again.
How to play?
Platform control is incredibly simple. Hold down the left mouse button anywhere on the screen and direct the cursor to the place to which you want to move the platform itself. It is more convenient to do this by holding down the button while the cursor is on the platform itself. This makes it much easier to calculate the trajectory of the active component. Quite often, bonus icons will drop out of the broken blocks, each of which will allow you to destroy blocks more effectively. Pick up such elements and do not let them fall down. The level is considered completed only when all blocks on the map are broken.