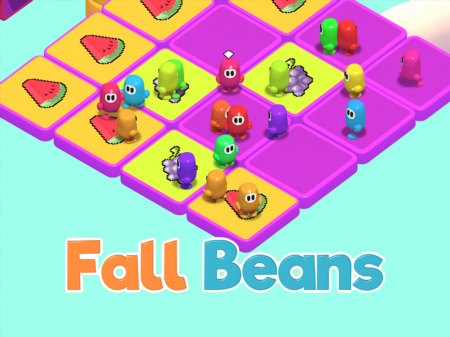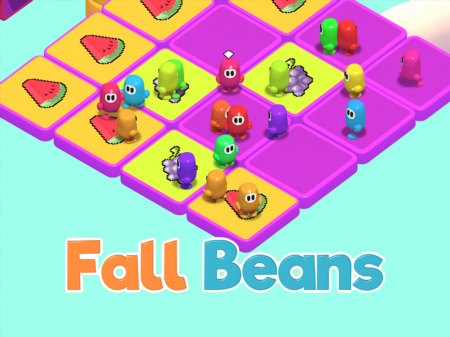 The presented game is a good way not only to distract from everyday worries but also to train yourself. The fact is that when creating Fall Beans, the developers followed two basic rules: 1) a fun atmosphere, 2) the need to show the best attention and coordination skills. It is for this reason that the project has become very popular and has received a huge number of positive reviews on the Internet.
With all this, Fall Beans will allow you to participate in competitions with other characters and you will need not only to reach the final mark of a certain level but also to do it better than others. Needless to say, games that make it possible to defeat many opponents and become the first are in steady demand? It is for this reason that the project has become one of the most popular in its genre.
You control a funny character who needs to survive in a harsh, albeit cartoonish, world. At each new level, you will have to complete some special tasks that come down to either survival or the need to be the first on the finish line. At the same time, all locations are unique and each of them will force you to show all your skill in terms of logic and speed of decision-making.
For instance, at the first location, you will need to go a distance with obstacles and do it in the first prize-winning five. And given the fact that a huge number of opponents will be located with you at a distance and each of them will push, the task will not be as simple as it might seem at first glance.
How to play?
The game controls are integrated into the ASDW keypad. What is more, it is duplicated on the navigation block of keys, where each arrow is responsible for the direction of your character movement.