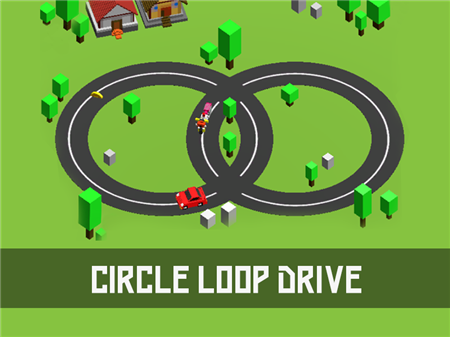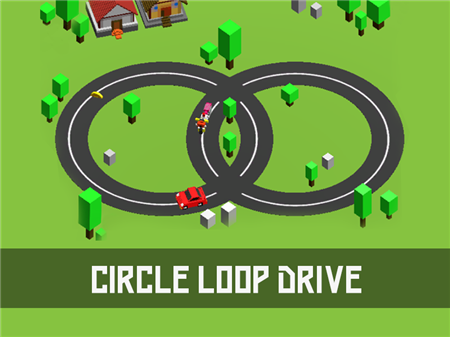 This is another project that is replete with a whole scattering of difficulties and makes all your attention strain. Circle Loop Drive is a unique game that, despite the incredibly simple mechanics, has become a real hit of the current season. What is noteworthy - the project did not receive proper love from users when it was just released. However, this year has sharply become popular and gained an army of fans.
You will come across incredibly complex gameplay, which at first glance may seem ridiculously simple. However, when you try to control a car yourself and try to avoid numerous emergencies, you will realize how wrong you were. Are you ready to try to become a champion in the number of laps completed? So let's get started!
You control the car that moves in a circular motion. You cannot turn anywhere. You have only two options at your disposal: slow down your speed a little and speed up significantly.
And everything would be fine if it were not for one "but" - your circle movement intersects with the same circle along which exactly the same car moves and your paths intersect twice. The number one task is to roll as many circles as possible without any accidents. The slightest contact with your counterpart will mean your instant defeat.
What is more, you will need to collect numerous coins, which will appear on the track from time to time. These coins will not only add you some points but also allow you to buy new cars, which will make it a little easier for you to pass the test.
As soon as you get used to avoiding contact with a neighboring car, you will find an unpleasant surprise in the form of the appearance of another car on the map. This is the case when you only understood how to defeat one enemy when another one suddenly appears on the field. In the case of Circle Loop Drive, there will be no two or three opponents. They will appear for as long as you can deal with them. And since the game does not have any final destination, you will have to reel in many circles and score game points. Set new local records and challenge your friends. Let them try to surpass your results.
How to play?
Any interactions with high-speed modes are performed by clicking on the appropriate icons integrated into the game's graphical interface. Direct the mouse cursor over the desired icon and left-click.