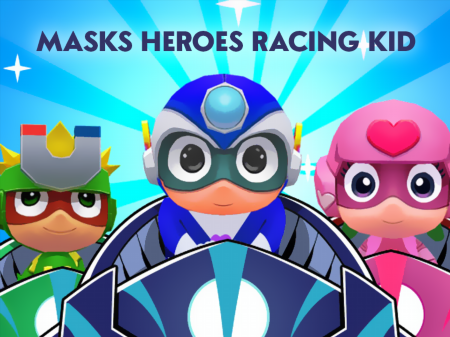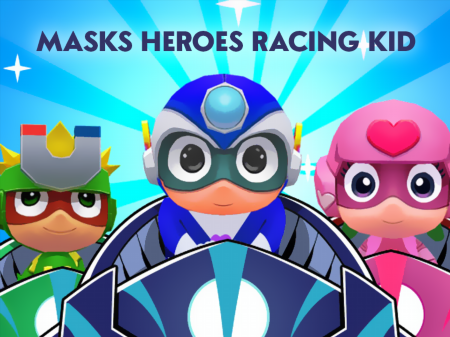 Cheerful, bright, and very entertaining arcade games have always enjoyed a very steady demand among gamers of a wide age category. The Masks Heroes Racing Kid is one of the most beautiful representatives of its genre, which has collected a huge amount of user attention, which is proved by an impressive number of positive reviews on the Internet.
The game pleases with well-drawn atmospheric locations and addictive gameplay. If you have been looking for a good as well as dynamic racing simulator game for a long time, then this option is your choice!
The game takes place on a cartoon track, which is full of various stylized cars. Your task is to get to the finish line as quickly as possible and collect the maximum number of different bonus components that you meet on the way.
The complexity of the game lies in the fact that the race implies the need to get to the finish line in a certain amount of time, and if you do not go around various kinds of obstacles, you will lose precious time.
How to play?
Your car drives automatically. Game controls are reduced to the need to press the "left/right" arrows, which regulate the side of the direction of movement.