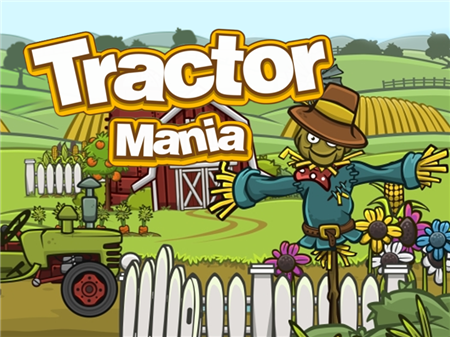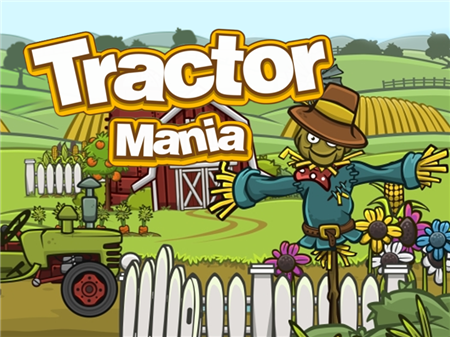 The presented game will allow you not only to drive around the countryside but also to enjoy the procedures of organizing management. Tractor Mania is a story about how important it is to keep track of all aspects of the gameplay. That is, you will not only be driving a cargo vehicle but will also be able to take full responsibility in the procedure for its consistent improvement. The game will delight you with its dynamics, beauty, and fun.
Your task is to collect various goods at the receiving point, load your tractor, and deliver the goods to the destination. However, it is important to keep in mind several related factors. If you play in mountainous terrain, then your tractor may simply not be able to cope with transporting payload to a height. In this case, you will have to buy a new tractor. And if you did not have time to refuel or the volume of your tank does not allow you to take a certain amount of fuel with you, then you simply will not reach the finish line. There are a lot of similar "buts" in the game.
In addition to the tractor itself, which is improved by a large number of factors, do not forget about the trailer. It can also look different, have different heights, and behave completely differently on the road. As you progress through the game, the conditions will become much more complicated, and to pass one or another level, you will need a new technique, which you can buy by earning money on the previous levels.
How to play?
The game has a complex control scheme, which is simultaneously regulated by both the navigation buttons and the ASDW key block. You can control the behavior of both the tractor itself and the trailer. Do not forget that there is a movement accelerator in the game, which is activated by the X button. This option will allow you to accelerate for a short time, which will greatly facilitate your passage procedure.