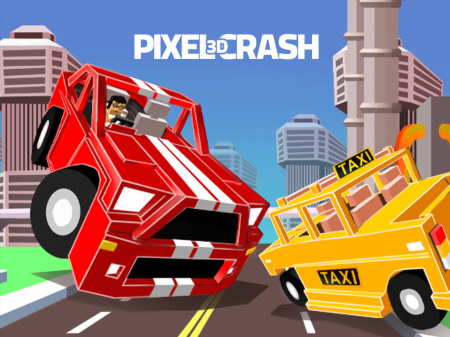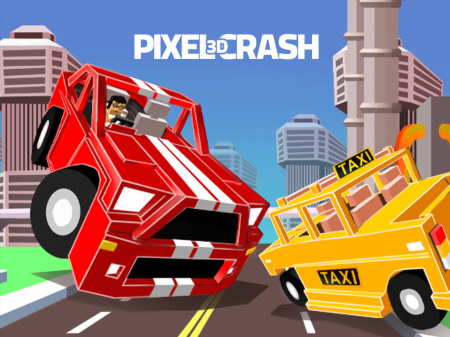 Do you adore racing? But what if you are offered not just to compete at the championship with opponents, but to ride around the city with the breeze and maneuver between the rows for no reason, avoiding collisions at high speed? But if you like to destroy everything around on the contrary? Then crash! Well, how about just having no purpose to ride around the open world and collect coins? All this is possible with Pixel Crash 3D. Now there is a game that allows you to do everything at once, depending on your preferences and desires. And all this in an incredibly attractive pixel world that looks just amazing! Are you ready to show everyone who is the fastest and most maneuverable here? Then boldly get behind the wheel, choose a mode and start your adventure.
The game offers the user three different modes. In the first one, you can ride around the city until you crash the car. The more you ride, the more coins you earn. The second mode will allow you to destroy passing cars in a limited amount of time. Here you will need not to dodge accidents, but to initiate them. The more cars you hit, the more coins you earn. Well, the third mode offers the user a free ride around the city, where you do not have to be afraid of anything. Just ride and enjoy the atmospheric city and pleasant gameplay without any restrictions.
How to play?
The car is controlled by the classic WASD key block, with duplication to the navigation buttons (arrows).