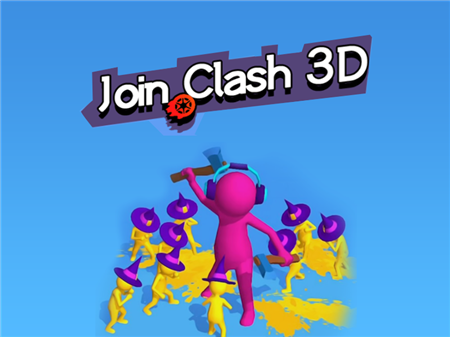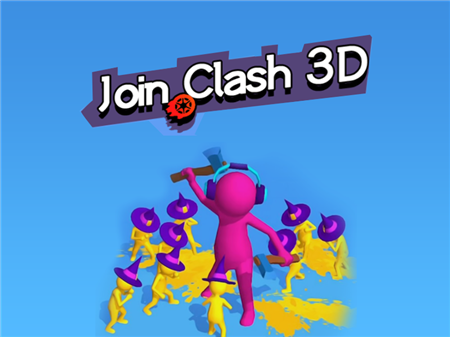 The presented game is a vivid example of how it is possible, through the simplest mechanics, to create a truly fascinating project that will delight you with its versatility, beauty, and dynamics. Join Clash 3D has received quite good reviews from both ordinary gamers and specialists who have much experience. As a result, the game received a lot of publicity and attracted the attention of even more people all around the world. Join Clash 3D has become an outlet for many people who are eager to escape from the daily hustle and bustle, gather their own small army, and go into the battle.
You control a character who goes up the map and shoots from his weapon. On your way, you will come across numerous barrels with soldiers standing on them. If you hit the barrel a certain number of times (or inflict a certain amount of damage on it), the barrel will collapse, and the soldier who stood on it will join your squad. Having collected a large number of warriors, you can break numerous obstacles, increase your own army, and defeat leaders at the end of each level.
All you need to remember is that you cannot physically touch any obstacles or objects. In this case, you will lose. But you can and should shoot at many of them. Thus, you will clear your path and be able to achieve the desired result. Upon completion of each level, you will earn a certain amount of game currency for which you can purchase various improvements and special weapons.
How to play?
Control is carried out via the main organs of the mouse. Indicate the direction in which your soldiers will head with the cursor. In this case, the shooting will always be carried out directly. You cannot aim in a particular way. Shooting is also activated automatically and continuously. You don't need to take any additional action.