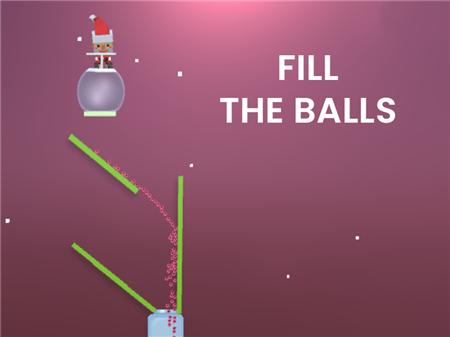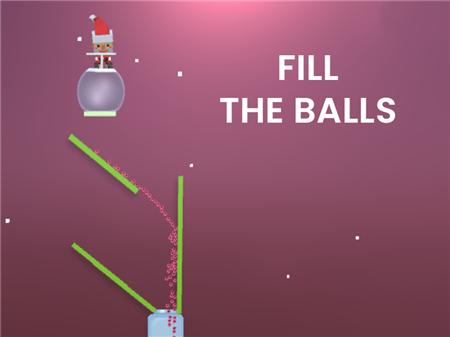 If you are a big fan of modern browser games that are based on logic problems, then Fill The Balls is definitely worth your attention. The game is based on the organization of logistic tasks and allows you to create connections through which the balls must go to the bank.
While the description may sound pretentious and complicated, the game is actually incredibly fun and not very difficult. Try to line up the lines so that the balls from the Santa's jar fall into the empty bottom jar while trying to lose as few components as possible along the way. In the first few months, the project managed to occupy high positions in its segment and received a huge amount of positive feedback.
Here is an interactive playing field, in the upper part of which is Santa riding a can of sweets. You need to open the can and make sure that the contents do not spill over the entire location, but carefully move into the empty container, which will be below. To do this, you will find on the map a different number of rotating lines and other components that can serve as a support for the rolling balls.
How to play?
To lose as little content as possible, you need to carefully substitute the rotating lines so that they form a surface on which the balls will move from one can to another. The line rotation procedure is activated by a simple click on the left mouse button. After you have set all the components as you need, press the "done" button, and open the top jar. This procedure is also carried out by long-pressing the left mouse button.