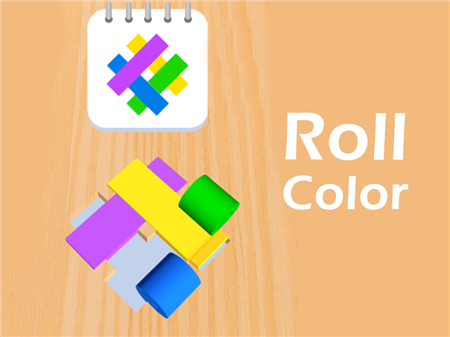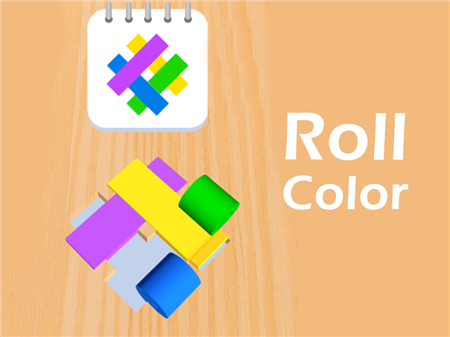 Among the numerous modern game projects presented is one of the most fun, popular and reliable in the genre. A huge number of users have become true fans of Roll Color and the reason for this is the puzzle genre that is so popular all over the world and to which the game belongs.
The project has collected high marks from specialists and has become one of the most discussed on the Internet. It should be admitted that such excitement around Roll Color is not accidental, because the game was created by a developer who listened to the gaming community and implemented all the requirements of the most active and respected players. Naturally, the project received high demand and became one of the most popular.
The game is a puzzle in which you will need to draw certain figures. The peculiarity of the game lies in the fact that you manipulate a kind of colored canvases, which are rolled up and, if necessary, unfold into colored ribbons. At the beginning of each round, the system will draw the picture you need, which you will need to repeat from your impromptu rolls.
The difficulty of the game lies in exactly repeating the order of the colors in the picture. To do this, you will need to try a huge number of different options. It is important to remember that each roll lies on top of the other and if you need to wrap one strip, then all the higher rolls will unfold. The game adds charm to the ever-increasing difficulty, which will carry you into an interesting puzzle for a long time.
How to play?
The controls in the game are put to the main mouse controls. Move the cursor over the required roll and expand it by single-clicking on the left mouse button. Pressing again on the same roll will reverse the folding procedure.