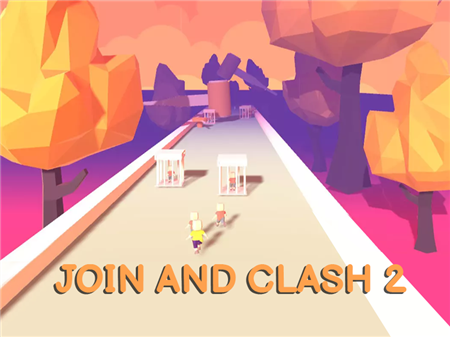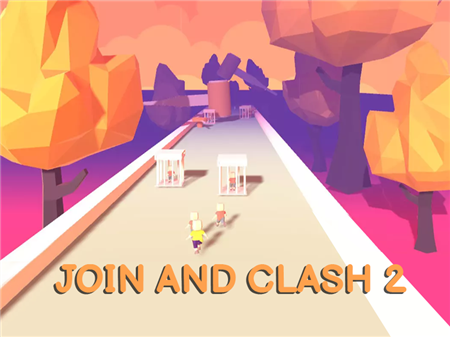 The presented game will not only allow you to have fun in your free time but also teach you to skillfully manage various resources. The project is not an original idea and is similar to a whole genre of famous games, however, it is implemented in a very interesting way, with some unique ideas that are not used in similar games of the genre. Are you ready to become the leader of a group of hunters who continue to the end? If so, start gathering your miniature army and hit the road!
Join and Clash 2 is a story about building up military power and gathering the largest possible military group. All you have to do is run around the location and free other warriors imprisoned in cages. At the same time, you need to carefully monitor so that your soldiers do not die from a huge number of different factors. If you see natural obstacles - bypass them. You won't need any hints to avoid most of the problems. In other words, if you see a huge hammer that hits a certain place on the map, then it is logical to assume that getting hit by it is a really bad idea.
The goal of the game is to reach the final point on the map and make sure that most of the warriors come to the finish line with you. The game will continue as long as there are members in your group. If all your companions die along the way, then you will have to start the level all over again.
How to play?
The developer made it possible to control the group using the mouse cursor with the left button pressed. In this case, you can point with the cursor in any direction, where your army will constantly move. Among some other features of the control system, we would like to note the ability to move backward, which you will not find in most games of the genre.