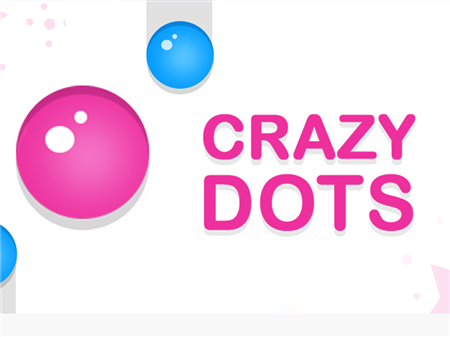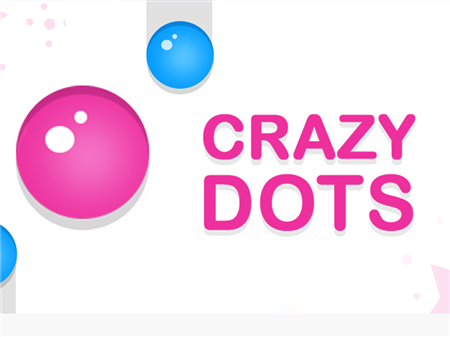 This is another interesting project that pleases with its simple and incredibly addicting game mechanics. Immediately after the appearance, some skeptics predicted the complete failure of Crazy Dots, but contrary to all expectations, the game received a huge number of positive reviews and was extremely warmly received by a huge community. Crazy Dots is a story about attentiveness, speed of decision-making, quick wits, and reactions. If you don't mind all of the above, then try to test yourself! The game will force you to strain as much as possible and use all the reserve forces that your body has.
In front of you is a playing field with a ball of a certain color. From time to time another ball appears on the field, which tends to your object, and if both balls are the same color, then you get a game point, and the game continues. But if the balls are of different colors, then you immediately lose and start the game over.
You cannot influence the movement of objects in any way or change the speed of their approach. All you can do is change the color of the balloon itself. Suppose, if your ball is blue, and an object is moving towards you is pink, then quickly change the color of the main ball and the game will continue.
Over time, the speed of movement of the balls will begin to increase noticeably, and the components themselves will appear more and more. This means that there will be no time to think at all, from the word "absolutely" and you will have to act incredibly quickly.
How to play?
All control in the game is reduced to the color change procedure, which is carried out by simply pressing the left mouse button. Any interactions with menu items are also done using the mouse.