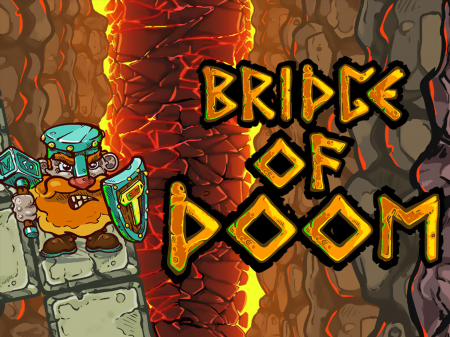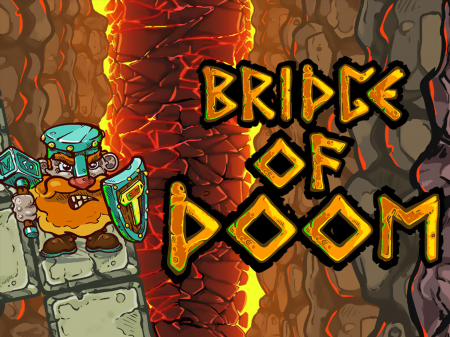 The presented game is a good example of how to create high-quality, atmospheric, fun, and incredibly exciting projects that do not have to be super stunning as the main advantage is the game mechanics. Bridge of Doom is a good choice for those users who prefer logic games based on user speed. The project trains attentiveness and speed of decision-making. In case you have been looking for something like this for a long time and what is more, if you adore games that are based on the culture of the Vikings, then you are in the right place! Bridge of Doom will definitely find something to surprise you and captivate your heart!
The action of the game is built around the bridge to the underworld, which is crossed by a warrior with a sword in his hands. Your task is to cross the bridge, destroy the enemies you meet, and try not to fall into traps. The task, at first glance, seems simple, but very soon you will realize that this is not at all the case.
The complexity of the game lies in the fact that along the way you follow you will constantly encounter new obstacles, each of which can stop your journey. And the further you move along the bridge, the more difficult it will be for you to move. However, the dynamically increasing complexity of the game is the most pleasant feature of the project. Defeat enemies and subjugate hellish lava rivers and learn from your own mistakes.
How to play?
Game controls come down to pressing one button - the left mouse button. Each click on the left mouse button activates an action (moving forward or attacking).