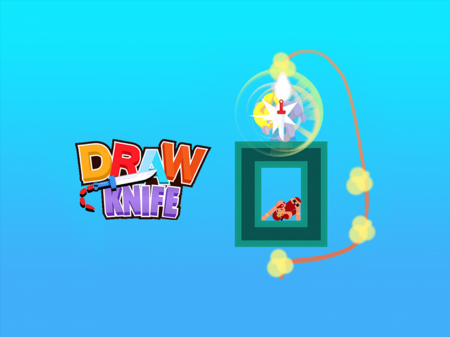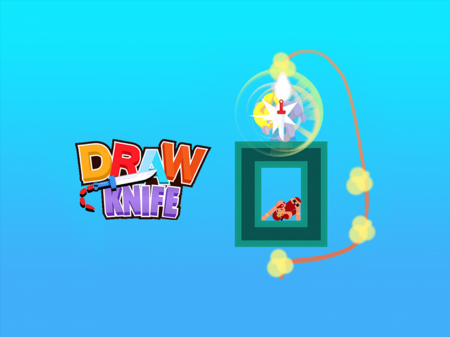 It is a great example of how to create dynamic games with a puzzle element. Draw Knife is the very case when you can forget about all your chores and worries for a while, delving into incredibly addicting gameplay that will delight you with its variety. The project has attracted the attention of a huge number of users all around the world and has become one of the most popular in its own genre. Are you ready to try yourself as a virtuoso knife thrower? Then what are you waiting for? Take up arms more boldly and start eliminating opponents!
You play as a knife thrower, whose goal is two main things - to eliminate opponents on the map and collect as many coins as possible. In this case, the collection of coins placed in various parts of the map is carried out by touching the knife. That is, you will need to plan your throw in such a way that you can hook both the main targets and the coins. The better you do the task, the more points you will earn.
The complexity of the game lies in the fact that with each new level the system will offer more and more difficult tasks, and the apotheosis will be the moment when you have to control not one, but two characters. It is from this part that the game will turn from simple to incredibly complex and exciting. You will need to plan the throw of each character in such a way that they eliminate all targets, collect coins and at the same time, the trajectories of their throws do not intersect.
How to play?
The controls in the Draw Knife are extremely simple and fully adjustable with the mouse. Hold down the left mouse button, draw the trajectory of the knife and release the left mouse button, after which a throw will be made. You can also interact with any menu items using the mouse.