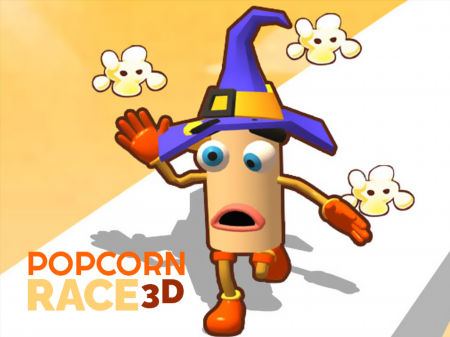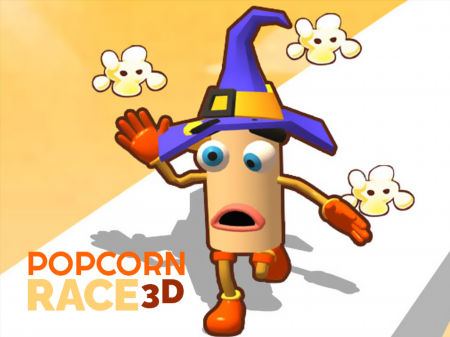 Do you love the competitive element? What about sports games? What can you say about the numerous projects where the main characters are completely unexpected characters? And if, in addition to everything else, you will also be offered to set some records? Want to try yourself in a similar project? Then Popcorn Race 3D is definitely your choice!
The game has become one of the most popular this season, having collected a huge amount of positive feedback from both ordinary gamers and experienced specialists. This is the case when the implementation of a simple idea becomes a recognized favorite of the people. If you are ready to test your luck, reaction, and decision-making speed, then you are definitely in the right place!
In front of you is a complex interactive section of the track, along which you need to run as a corncob. What is great about the game is that the cob starts its journey completely naked, without corns. As you overcome the path, you will meet numerous corns, stepping on which you will gradually turn into real corn.
The complexity of the game lies in the numerous traps scattered throughout the track. Most of them are streams of fire that turns your corn into popcorn. The goal is to reach the finish line with the maximum number of corns.
How to play?
Your character is controlled via the mouse. Hold down the left mouse button and point the cursor at the place where you want to send your corncob.