Cooking Fast 3: Ribs and Pancakes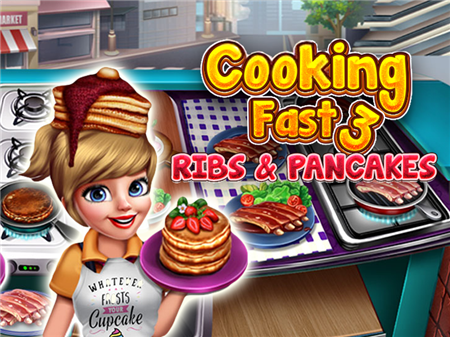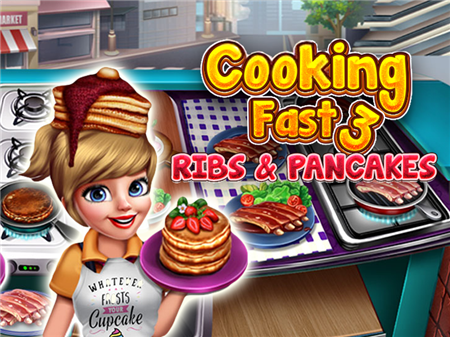 Cooking Fast 3: Ribs and Pancakes
Cooking Fast 3: Ribs and Pancakes is another culinary simulator game that has proven itself well and has attracted a huge number of users. You have to cook a huge number of different dishes and please the maximum number of hungry customers.
The game's mechanics are not unique, but they are incredibly pleasing to the vast majority of users of any age, which is clearly demonstrated by the high online rate during this season. Are you ready to plunge headlong into the challenging yet incredibly fun restaurant business and cook some truly delicious meals? Then go to the grill and get started!
The main feature of your kitchen is that you cook all dishes based on juicy ribs. You manage the entire production process and you need to fulfill customer orders. The difficulty of the game lies in the fact that you have to fulfill each order as quickly as possible. Here you can't hesitate or get distracted, because every client is an important person and you need to fulfill all orders in full accordance with the requirements of people. If you distract from the cooking process even a little, then the client will go to competitors, and to complete the task and move to a new level, you will need to correctly and efficiently serve a certain number of clients.
You can serve up to three clients at the same time. Each of them will order a dish with a unique composition of ingredients. All you need to do is to carefully follow the cooking stages, to avoid overcooking the ribs. And of course, don't forget about the additives in the dishes. If you do everything right, you will make money. With the proceeds, you can unlock a second frying pan and an additional slot for cooking.
How to play?
All the main controls are placed on the game's graphical interface, with which you can interact with the mouse. Direct the mouse cursor to any required element and click on the left mouse button to activate it.