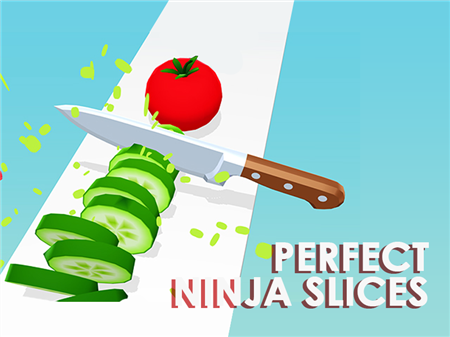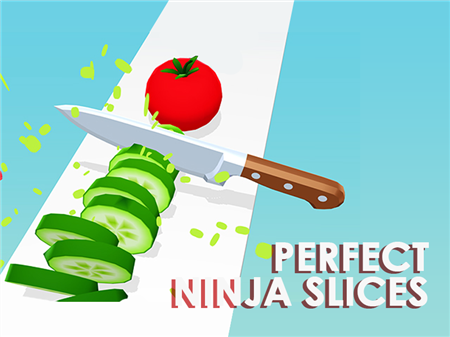 In case you are tired of polysyllabic games where you have to be introduced into complex plot twists and turns and memorize a huge amount of information, then this project will definitely suit your taste. The Perfect Ninja Slices was created as an extremely simple, fun, and highly entertaining arcade food slicing simulator. Yes, you heard right. You will have to wield a knife and do it as carefully as possible. With each new piece that you were able to shred, the system will award you a certain number of game points. Naturally, everything is not so easy, but the general mechanics of the game are striking in their clarity and utmost simplicity.
You control the knife, which can be in two positions - active and passive. The essence of the game comes down to the maximum possible number of components that need to be cut. And everything would be fine if there were no stones in the direction of the cutting board, on which there are food for cutting. If during slicing you hit one of these components with a knife, you will instantly lose. For this reason, carefully monitor the speed of movement of the board and calculate your capabilities in order not to hit the stones. Set records and show your friends your results. Turn the game into a competitive element among acquaintances. Check which of them can achieve the best results.
How to play?
All control in the game is reduced to using one mouse button. When pressed, the knife will cut the food. You can either repeatedly press the left mouse button or just hold down the button. The main thing is not to forget in time to remove your finger from the button at the moments when stones will approach your knife.