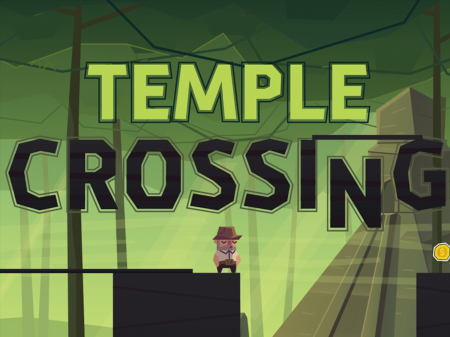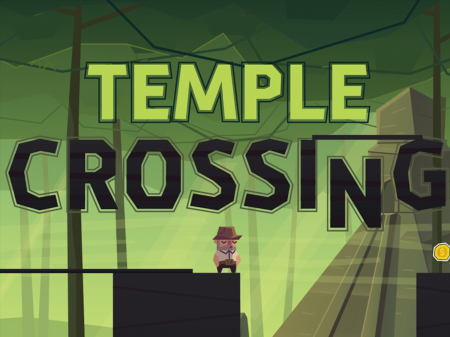 Temple Crossing is a story about how important it is to correctly and accurately calculate your every action in a computer game. The project is a vivid representative of the simplest browser games that delight with their beauty, atmosphere, and uniqueness. And even though the presented game does not carry a complex plot component, it is extremely popular among modern users. Among other things, Temple Crossing has become one of the leaders of its own segment, which is eloquently confirmed by numerous positive reviews on the Internet.
Before you is the main character, who is in a very unusual place, full of obstacles, cliffs, and other unpleasant natural surprises. Your main task is to successfully navigate between the rocks and collect coins. However, the protagonist cannot just jump over the pits between the rocks. You will need to build bridges over each of the cliffs.
The difficulty lies in the fact that you will need to correctly calculate the length of the bridge on the first try. If you are even a little mistaken in your own calculations, then your character will fall either to the rock to which he must reach or after it. And all would be fine, but the length of the bridge is measured only visually since it is being built in height and at the end of the construction process it falls over the cliff. Those. you can't compare the length of the object under construction with the distance between the rocks. The whole procedure is done "by eye" and the duration of construction should be based on intuitive perception.
How to play?
The construction procedure is carried out by simply holding down the left mouse button. As long as you hold the button down, the bridge will build. As soon as you release the left mouse button, the bridge will fall in the right direction.