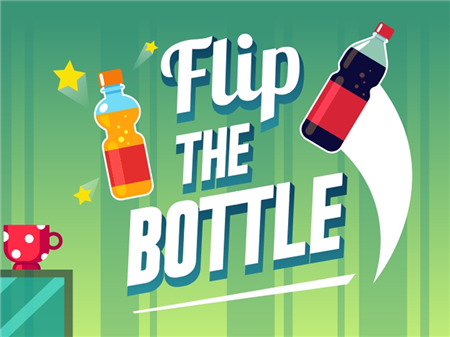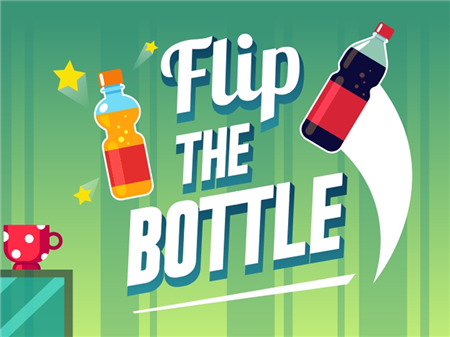 Flip The Bottle is the very case when you absolutely do not want to immerse yourself in a complex game with its own plot twists and turns, but you simply do not have time for something dynamic. The project was created as quick entertainment for those who need to escape from the daily hustle and bustle and quickly play something really fun.
And even though you have to carefully calculate your own actions, here you can really take a break from everything that you usually play. This set of surprising factors became the reason for the popularity of the game, which later turned into an incredibly successful series of projects, where the user was asked to throw various objects using similar mechanics.
In front of you are both a table and a bottle full of some kind of drink. Your goal is to toss the bottle so that it rotates around its own axis and lands in a clearly marked place on its base. You can rely solely on your capabilities and the degree of correct calculation of forces. If you throw the bottle not hard enough, then it will not have time to make a turn and will fall on its side. Much the same story will happen if you put in more strength than is required.
How to play?
The throwing procedure is fully adjustable with the mouse. First, determine the strength of the throw, which is regulated by the distance that you take up and down the will of the bottle. In this way, you imitate the power of the throw, which is applied in real conditions. Then perform the same action, but first, hold down the left mouse button.