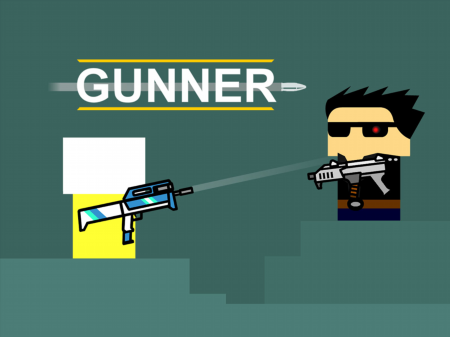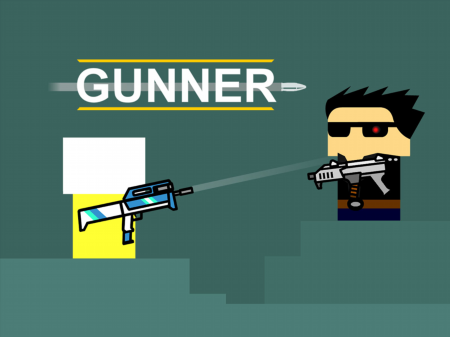 It is difficult to imagine how many logic games exist in the world at the moment, which enable the gamer to solve some problems or perform sequential actions of the same type. And despite the colossal choice, the Gunner is not just another project that was supposed to get lost in this endless list but topped the rating of the genre. The project took on its simplicity, uncomplicated nature, and good dynamism. The developers did not saturate the game with any additional bonus difficulties but did everything as requested by the users. As a result, Gunner received a huge number of positive reviews and became one of the most popular shooters on the browser platform.
You play as a pixel character whose goal is to move up the map. And to overcome each new "floor" you will have to shoot at opponents. The difficulty of the game lies in the fact that you have no margin for error. You always shoot first, but if you miscalculate the trajectory of the bullet, the enemy will shoot at you and it should be noted that they are unlikely to miss. If you die, you will have to start the game over.
The essence of platform projects is quite simple - to get as far as possible and break your own record. In this case, you will also earn coins for a successfully covered distance. You can spend these funds in the in-game store for weapons or additional improvements to certain characteristics.
How to play?
Shooting is done according to a simple scheme - the weapon will gradually tilt up and down. You just need to select the desired point of inclination of the barrel of the weapon, which determines the vector of the direction of the shot. The selection is carried out by clicking on the left mouse button.