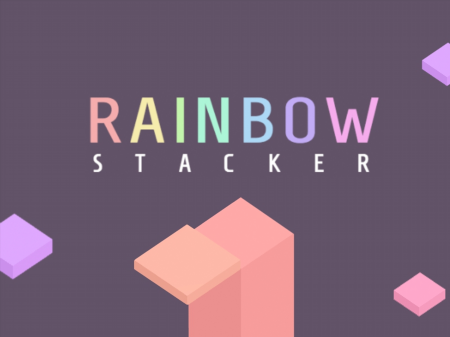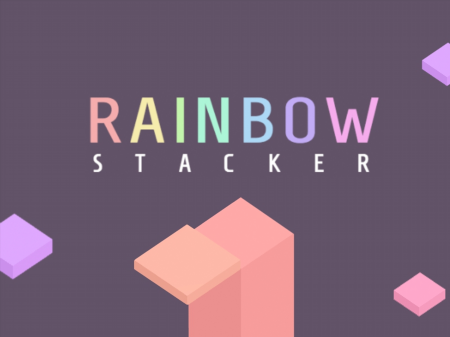 Rainbow Stacker is the case when you can relax perfectly and at the same time build an architectural masterpiece with enough concentration. The project was born out of the inspiration of several classic games, where users are invited to place blocks on top of each other and do it with maximum precision.
In turn, the presented alternative has a pleasant graphic component, which makes the project incredibly attractive and in demand. The game is regularly updated with new fans and positive reviews from specialized specialists. As a result, we have the opportunity to play one of the hits of our time, which leaves no one indifferent.
Now you are looking at the starting building block, over which the system constantly moves slabs of equal size in the upper area. Your task is to correctly calculate the speed and position of the plate so that it lies on the lower one as accurately as possible. If even the smallest part of the slab is outside the boundary of the main block, then it will disappear, and the next slab will already be smaller in size. The game lasts as long as you can stack plates on top of each other. As soon as the task turns out to be unbearable, you will lose and the system records the number of "floors" that you were able to build.
How to play?
The game controls are completely put out on the mouse. Press the left mouse button to lower the slab onto the constructed structure. If you miss your building, you lose. The project does not provide for reserves of lives (attempts). If you lose, you have to start all over again.