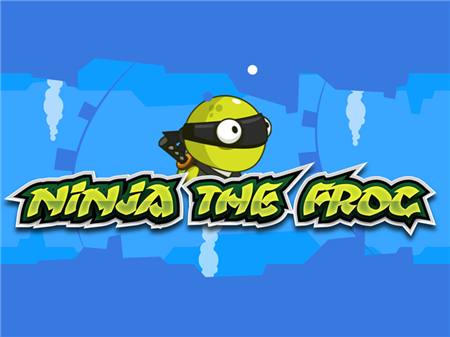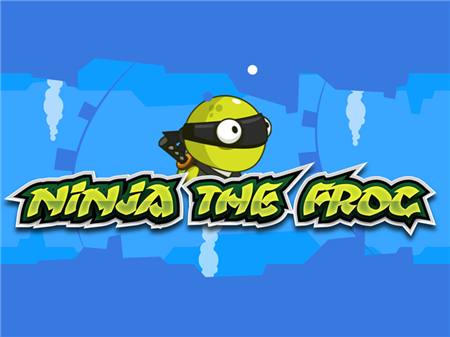 This is a wonderful, exciting, and incredibly fun game that will not leave you indifferent. You will control a ninja frog, whose goal is to jump from one edge of the reservoir to the other and collect various edible components. The game has become so popular that it has collected a huge amount of positive reviews on the Internet. The secret of Ninja The Frog is its ingenious simplicity and the absence of complex elements in the storyline. We all love modern and interesting games, but often we just want to press something and have fun for 15 minutes, distracting from everyday troubles.
At your disposal is a character who can jump high and far enough. The aim of the game is a phased jump from one side of the reservoir to the other. Each new successful jump will accrue you one game point and the number of points determines the degree of your success.
The best thing of this game is that you do not need to use any additional options and functions, just jump, but do it with maximum caution because every mistake will lead to the loss of all points earned. And the error can only be associated with jumping on a passing fish, from the touch with which you instantly lose. It is for this reason that all the actions of your frog - a ninja should be well calculated and planned in advance.
Each jump is made with one effort and you do not need any additional actions to jump higher, faster, or further. Your only concern is a jump that starts on one shore and ends on the opposite. Among other things, you will not have any additional bonuses that will allow you to freely attack fish and without fear to pass through them. The whole point of the game comes down to training your reaction, and in these matters, no encouraging weakening should be allowed.
Among other things, edible elements float along with the fish on the map. They can and should be collected. Each assembled edible component is taken into account and carefully recorded in the final score. And when you collect a certain amount of edible points, then you will find a pleasant surprise.
How to play?
Game control is integrated into a graphical interface that allows you to interact with all components using the mouse. Jump by clicking the left mouse button.